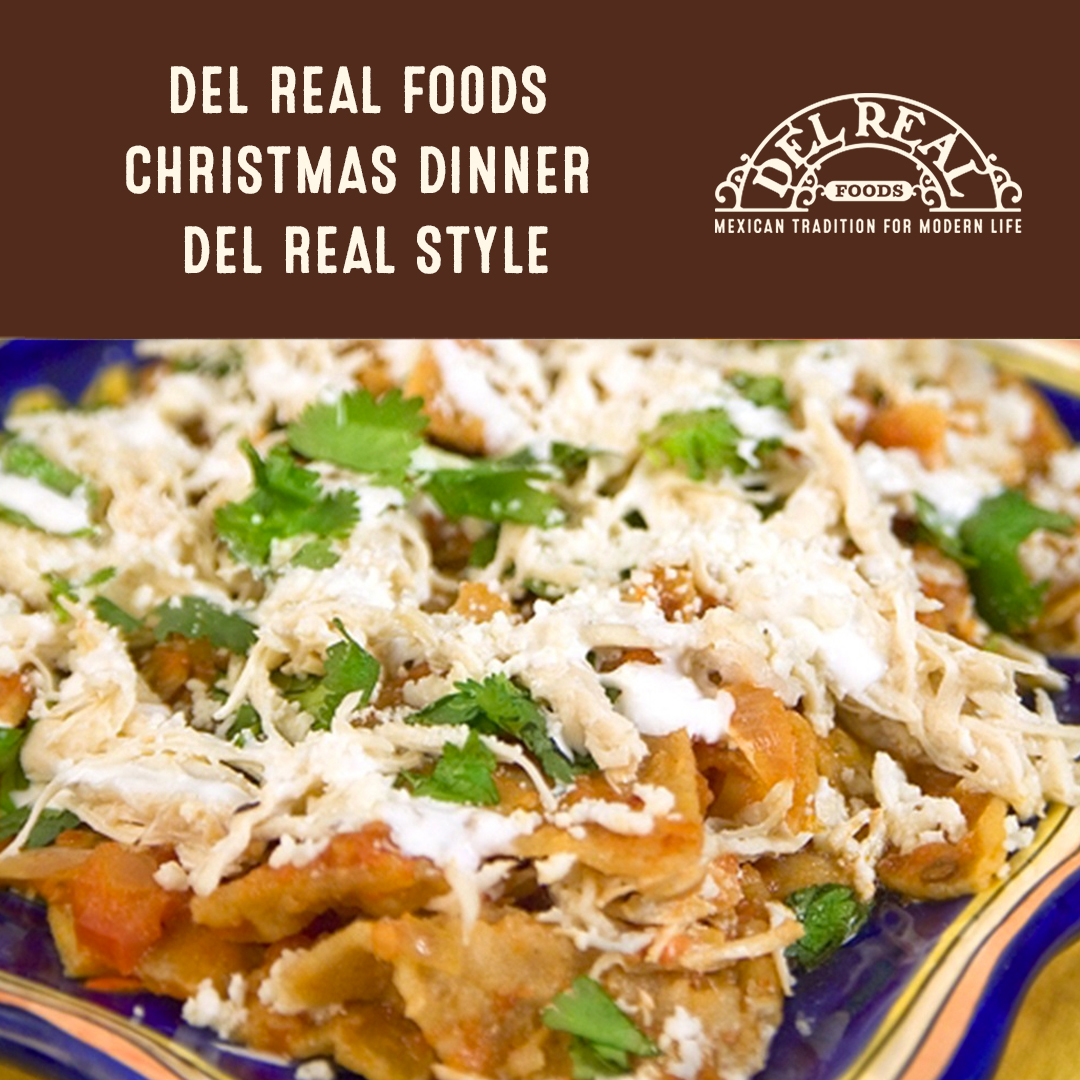 Christmas time is upon us. It is the season to be merry and jolly, sharing tons of joy, warmth, laughter and quality conversations with loved ones. A wholesome dinner will complete your delightful celebrations. At Del Real Foods, we have come up with a selection of original recipes to add flavor to spice up your memorable gatherings. These dishes are savory and easy to prepare; you are bound to impress your guests at the dining table, to keep them asking for second helpings!
First up, we will be introducing a recipe that features the signature Del Real Foods® Al Pastor, which carries an authentic taste of Mexican cuisine. The tender pork slices are marinated and positively oozing with flavor, enhanced with pepper and spices that will pack a punch to your pasta and keep your belly warm during the chilly season.
Pineapple Al Pastor Pasta
1 Package Del Real Foods® Al Pastor
1 lb. Rigatoni or Penne Pasta, cooked according to directions on package
1 Tbsp. Tomato Paste
1 Tsp. dry basil
2 oz. Shredded Parmesan Cheese
1 small Pineapple, cut into chunks
2 oz. Cilantro, chopped
Get the full recipe at: https://buy.delrealfoods.com/recipes/pineapple-al-pastor-pasta/
Bring the festive spirit to your Christmas dinners with this next dish! Casserole dishes are the epitome of home-cooked food. For this recipe, we will be going the extra mile by adding Del Real Foods® Shredded Chicken, which are made with our unique home recipe using quality chicken breasts marinated in its own juices and seasoned with a blend of spices.

Tortilla Casserole
1 32oz package Del Real Foods® Shredded Chicken
12 Corn Tortillas, cut into sixths and fried or baked to make chips.
28oz can whole tomatoes in juice, drained
2 Canned chipotle chiles en adobo
1 ½ tablespoons vegetable oil or olive oil
1 large white onion, sliced ¼ inch thick
3 Garlic cloves, peeled and finely chopped
2 ½ cups of chicken broth, vegetable broth or water
Salt if needed
1/3 cup Sour Cream thinned with a little milk
¼ cup grated Mexican dry cheese (añejo) or you can use Romano or Parmesan cheese.
1/3 cup of chopped fresh cilantro
Get the full recipe at: https://buy.delrealfoods.com/recipes/tortilla-casserole/
Kick-start your dinner festivities with this feisty entree with an authentic Mexican taste! The Tortilla bake is a mildly-spiced pastry, so most guests would be able to enjoy it. The recipe features Del Real Foods® Pork Chile Verde, made from meat simmered in tomatillo and chili pepper sauce for that palatable dash of spice.
One-Pan Chile Tortilla Bake
1 package Del Real Pork Chile Verde
1 tablespoon olive oil
1 teaspoon cumin
1 teaspoon dried oregano
1 teaspoon salt
Salt if needed
1 cup frozen corn
1 can pinto beans, drained and rinsed
18 corn tortillas
2 cups red enchilada sauce
16 ounces shredded Monterey Jack cheese
Get the full recipe at: https://buy.delrealfoods.com/recipes/one-pan-chile-tortilla-bake/