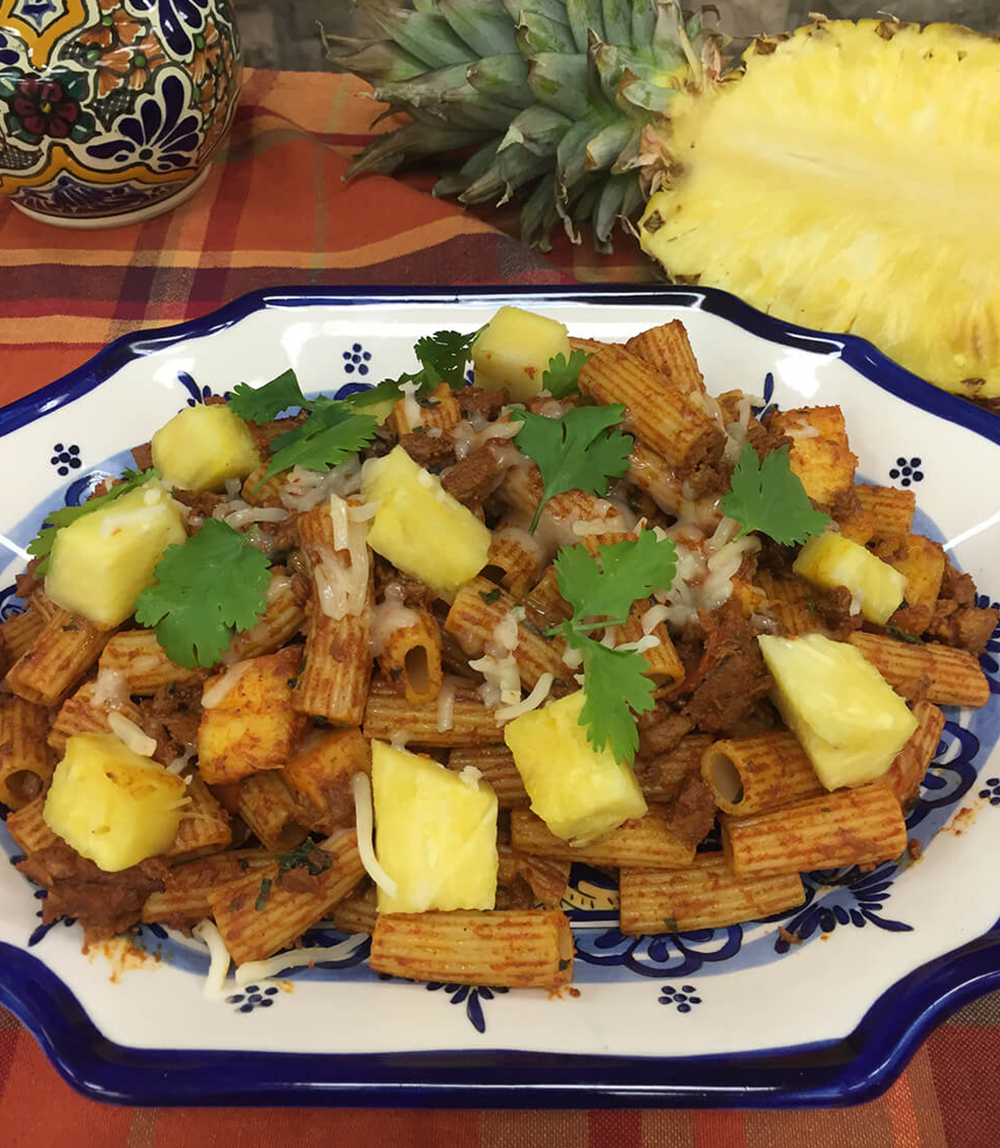 Pineapple Al Pastor Pasta
Al Pastor is one of Mexico's most traditional dishes, especially in the states of Jalisco and Nayarit. Our tender pork is marinated with fresh chili peppers, red peppers and a traditional blend of spices to create that authentic street taco flavor. This convenient dish is often served in tacos topped with diced pineapple.
INGREDIENTS
1 PackageDel Real Foods® Al Pastor
1 lb. Rigatoni or Penne Pasta, cooked according to directions on package
1 Tbsp. Tomato Paste
1 Tsp. dry basil
2 oz. Shredded Parmesan Cheese
1 small Pineapple, cut into chunks
2 oz. Cilantro, chopped
Instructions
Cook the pasta according to the instructions on the package. While pasta is cooking, heat the Del Real Foods® Al Pastor, also following  directions on package. In a large skillet add the Del Real Foods® Al Pastor (with juices), the cooked pasta, basil and tomato paste; mix  ingredients together to coat pasta. Garnish with chopped cilantro,  pineapple and parmesan cheese. Enjoy!
DOWNLOAD PDF