FROM OUR FARM
TO YOUR FAMILY
We believe that traditional values, fresh ingredients, and modern convenience can—and should—live together on the same grocery store shelf.
LET'S EAT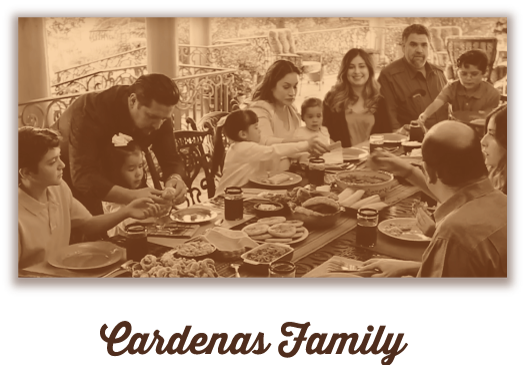 Young entrepreneur Jesus Cardenas journeyed from his home 1n 1957 from Jalisco, Mexico to ·the farmlands of southern California. With his wife, Luz, their children, and his American dream of· starting his own family farm, he traded in his bucket of tools for a pig. And Del Real Foods was born. Inspired by the traditional recipes of their native Jalisco, today Del Real Foods makes Tamales, Carnitas, Salsas, and other Mexican favorites the way they've been made for generations - by hand. Slow-cooked meats and homemade sauces.
USDA STATE OF THE ART PLANTS
Del Real Foods is proud to have an exceptional safety record.
• We take extra precautions to ensure that all of our handmade meals are meticulously
inspected before leaving our kitchens, and strictly adhere to HACCP program.
• 24 hours on-site USDA inspectors to meet the highest quality assurance standards
• SQF - Level 3 Certified
• USDA+ FDA Approved facilities in California and Oklahoma