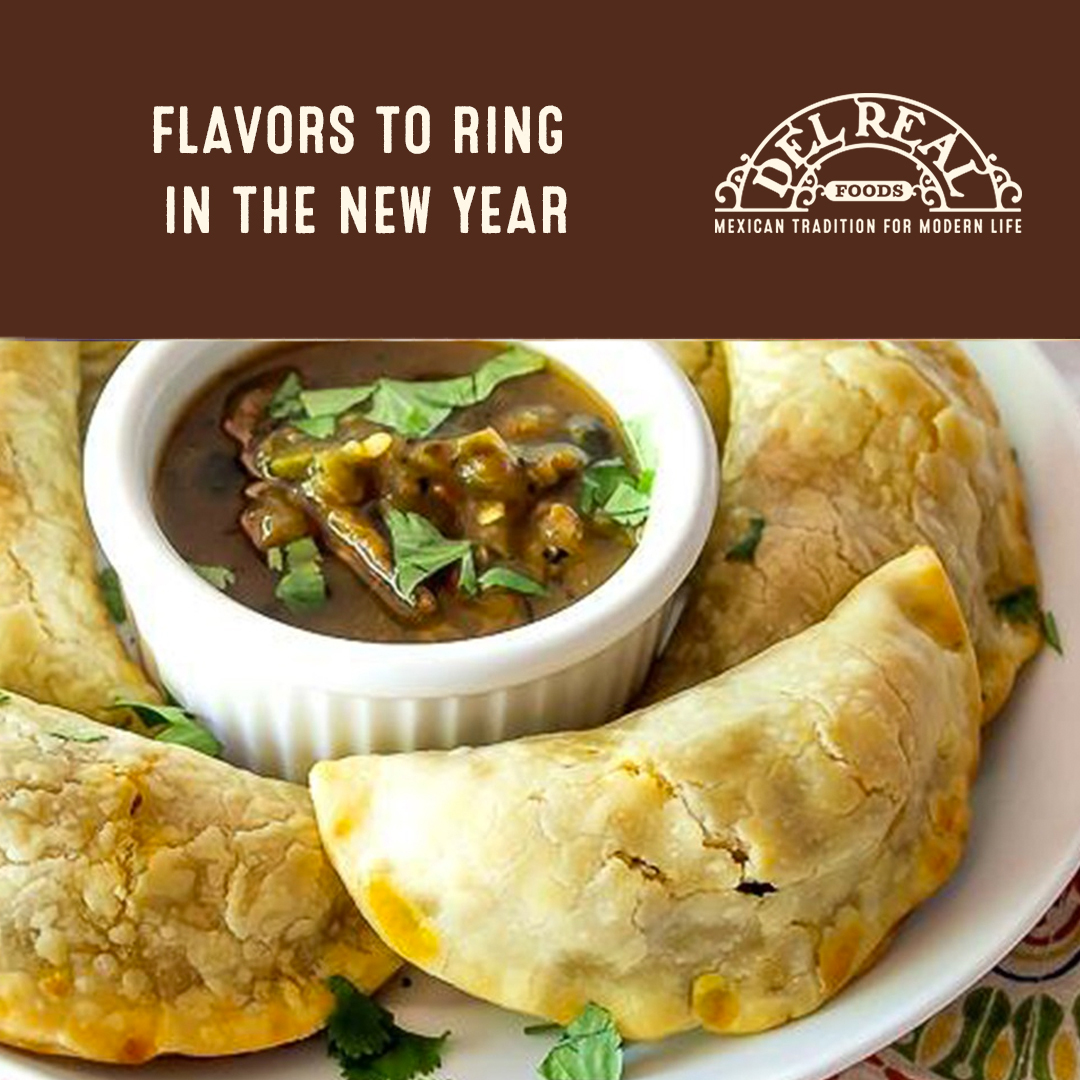 The New Year is approaching and it's time to set some new year goals and resolutions. So maybe you're thinking of setting a New Year goal to eat better? But before you fill yourself with dread, eating better doesn't have to involve strict diets and eating boring food. Because we are here to help you to add some heat, excitement and spicy Mexican fire into the New Year! Plus, our dishes are very nutritious – without compromising on flavor.
You may even be thinking of brushing up on your cooking skills to impress your guests for a New Year's Eve gathering. But are you not confident with cooking? Well not to worry! Because we have done most of the hard work for you through our mouth-watering products that are packed with flavor – So you'll be cooking up authentic and traditional Mexican dishes in no time with very little effort!
Del Real Foods' products are all made with 100% love, care and dedication. Also, all of our products are packed with the very best high quality and authentic ingredients for you, your family and friends to enjoy. Plus, these quick and easy recipes are an amazing way to add some culture and try something new for the New Year. So why not try our 7 layer tostadas or sweet and spicy beef empanadas?
If you want to kickstart 2020 with these perfect accompaniments for your New Year champagne and cocktails, read on to spice up your New Year!
7 Layer Tostada
The 7 layer tostada is a great way to introduce the heat of Mexican cuisine to your loved ones. Because its made with our Pork Chili Verde which is mildly spicy, deliciously rich and bursting flavor that'll keep your guests coming back for seconds!
If you're looking to create a show-stopping entrée to kickstart your New Year's Eve party, this recipe is perfect for you! With this dish, it won't just be the New Year celebration fireworks that'll be adding a burst of color to your New Year.
And the best part? It can be prepped and cooked within just 20 minutes, giving you more time to enjoy New Year's Eve and to devour a lot of delicious food!
Ingredients:
15oz. Package Del Real Foods® Pork Chile Verde
2 Avocados
1 lb. Sour Cream
1 oz. Grated Cheddar Cheese
2 tomatoes, diced
8 Corn Tortillas
Salt and Pepper, to taste
16 oz. Canola oil
See complete recipe and preparation here: https://buy.delrealfoods.com/recipes/7-layer-tostada/
Sweet & Spicy Beef Empanadas
Empanadas are one of the most popular and traditional dishes that are indulged across Mexico. Want to know why? Then why not give our recipe a try! Because you can make hearty and homemade empanadas from scratch in just under an hour.
Not only will you impress guests in no time with the beautiful marriage of sweet and spicy flavors of our own juicy Shredded Beef, but you'll also be fighting over the table over these delicious beauties! So make sure to make enough empanadas to go around with those punchy New Year's cocktails!
Plus, these also make the perfect left overs for New Year's day, just when you just want to relax and recover from those New Year's cocktails from the previous night (If your guests haven't eaten them all!).
Ingredients:
Dough:
2 cups all-purpose white flour
1 teaspoon salt
1 stick of butter (cold), cut into pieces
1 egg
1⁄4 cup of ice cold water
Filling:
1 package of Del Real Foods® Shredded Beef
1 large onion, chopped
1 yellow bell pepper, chopped
2 cloves of garlic, minced
1 tsp each cumin, garlic powder and cayenne pepper
1 tbsp brown sugar
Salt and pepper to taste
1⁄2 cup beef broth
1⁄2 cup tomato sauce
2 tsp Worcestershire sauce
Dipping Sauce:
1⁄2 cup Del Real Foods® Salsa
De Molcajete Verde
3 tbsp chopped cilantro
2 tbsp Honey
1 tsp Tabasco Sauce
1 tsp rice wine vinegar
See complete recipe and preparation here: https://buy.delrealfoods.com/recipes/sweet-and-spicy-beef-empanadas/

For more delicious ideas, be sure to follow our blog.