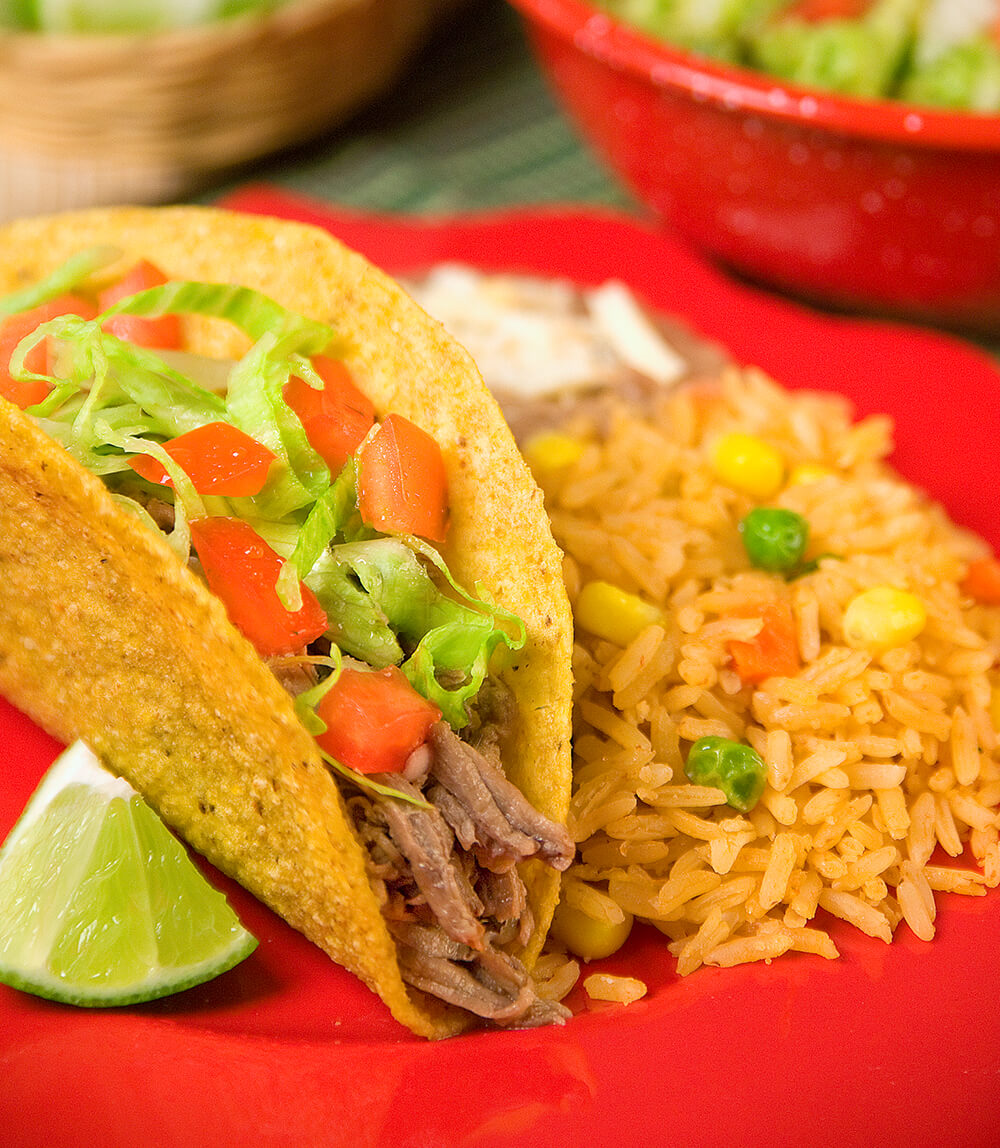 Crispy Tacos
Prepared with 100% Choice Beef, our Carne Deshebrada is seasoned with a traditional blend of spices; tasty and cooked to perfection  following our family recipe. This convenient, ready-in-minutes meal, can be a great addition to any dish and occasion with your friends and family.
INGREDIENTS
32oz Del Real Foods® Seasoned Shredded Beef
1 Cup diced fresh tomatoes (or one 14.5oz canned diced tomatoes)
16oz sour cream
1 lb. Mexican style taco cheese, shredded
Del Real Foods® Fire Roasted Red Salsa
32 Taco shells
Instructions
Heat Del Real Foods® Seasoned Shredded Beef by following the heating instructions on the package.
Add a portion of shredded beef (about one ounce) to a taco shell.
Top with shredded lettuce, diced tomatoes, sour cream, shredded cheese
and salsa. Enjoy!
DOWNLOAD PDF