SCRATCH-MADE MEXICAN
FOR THE MASSES
Based in California and rooted in Mexico, we're honored to make our traditional family recipes available to restaurants, grocery stores, schools, and hospitals. In fact, food service is where we got our start. After opening our first grocery store in 1981, word of mouth grew and we began delivering our famous homemade sopes, salsas, and slow-cooked meats to organizations all over the region.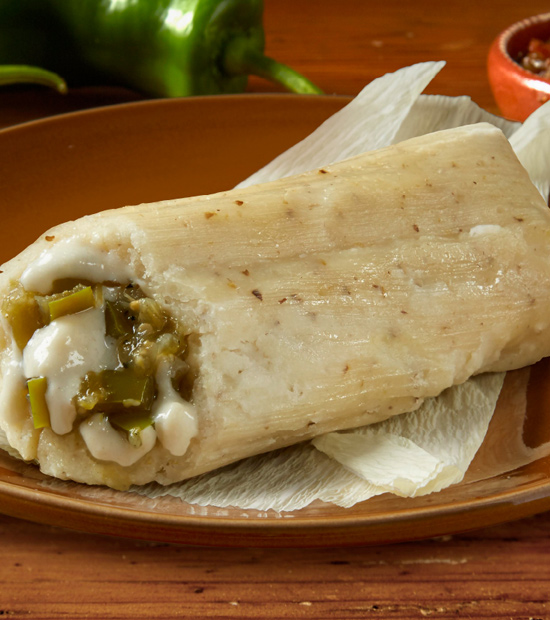 Tamales de Queso con Rajas
Cheese & Green Chile Tamales
Our Cheese and Green Chile Tamales are traditionally made by hand, like it's been done for generations. Soft and moist masa, Monterey Jack cheese and fire roasted green chilies are then wrapped in a sustainable wrap to preserve the delicious flavor and texture of our masa. And while making tamales by hand can be a long process, all you have to do to for your customers to enjoy a taste of authentic Mexico is open the package, heat and serve. Cheese and Green Chile Tamales can be served as an entrée, side dish or appetizer.
Standard Operating Procedures
DOWNLOAD
DOWNLOAD