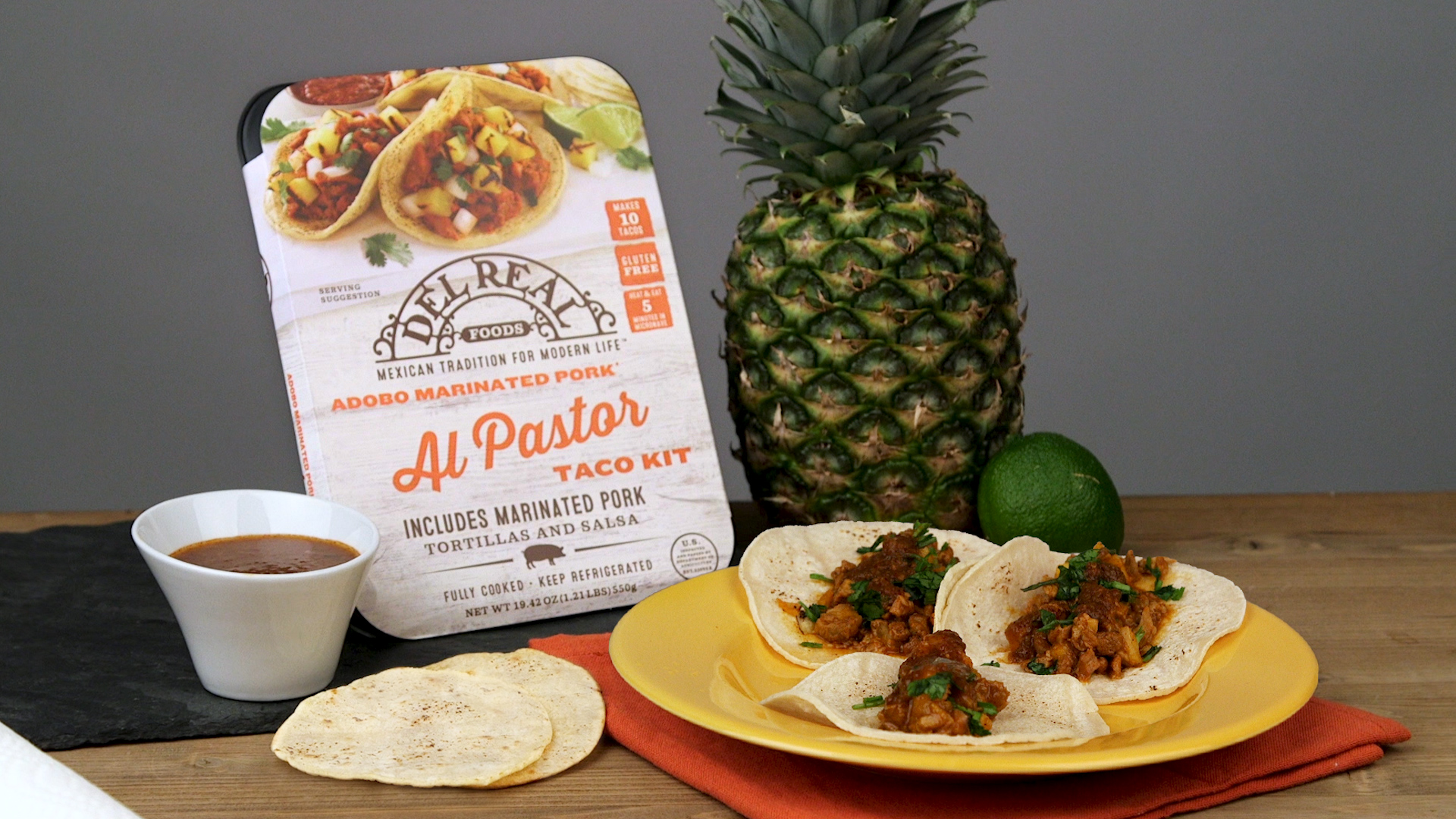 Need a few simple but flavorful ideas for your Cinco de Mayo menu? Del Real Foods has you covered.

Tasty Al Pastor Street Tacos with the Del Real Foods Al Pastor Taco Kit are perfect light bites and ready in under 5 minutes. The taco kit includes the key ingredients you'll need for the dish: savory pork al pastor, fresh flour tortillas, and our signature Salsa de Molcajete Roja. Street tacos are not only easy to prepare, but they're a fun dish for kids to make!

Additional ingredients:
1 TBSP canola oil
⅓ cup diced onion
⅓ cup crushed pineapple
Cilantro to garnish
Top your tacos with homemade guacamole or sliced avocado and a spritz of lime, or serve with a side of Del Real Foods Frijoles Rancheros.

For a heartier option that's sure to please your family, the Pork Tamale and Vegetable Bake featuring Del Real Foods Pork Tamales, Arroz con Vegetales, and Salsa de Molcajete Verde is a savory, satisfying one-dish meal. Continue reading to learn more about what you'll need for the bake.