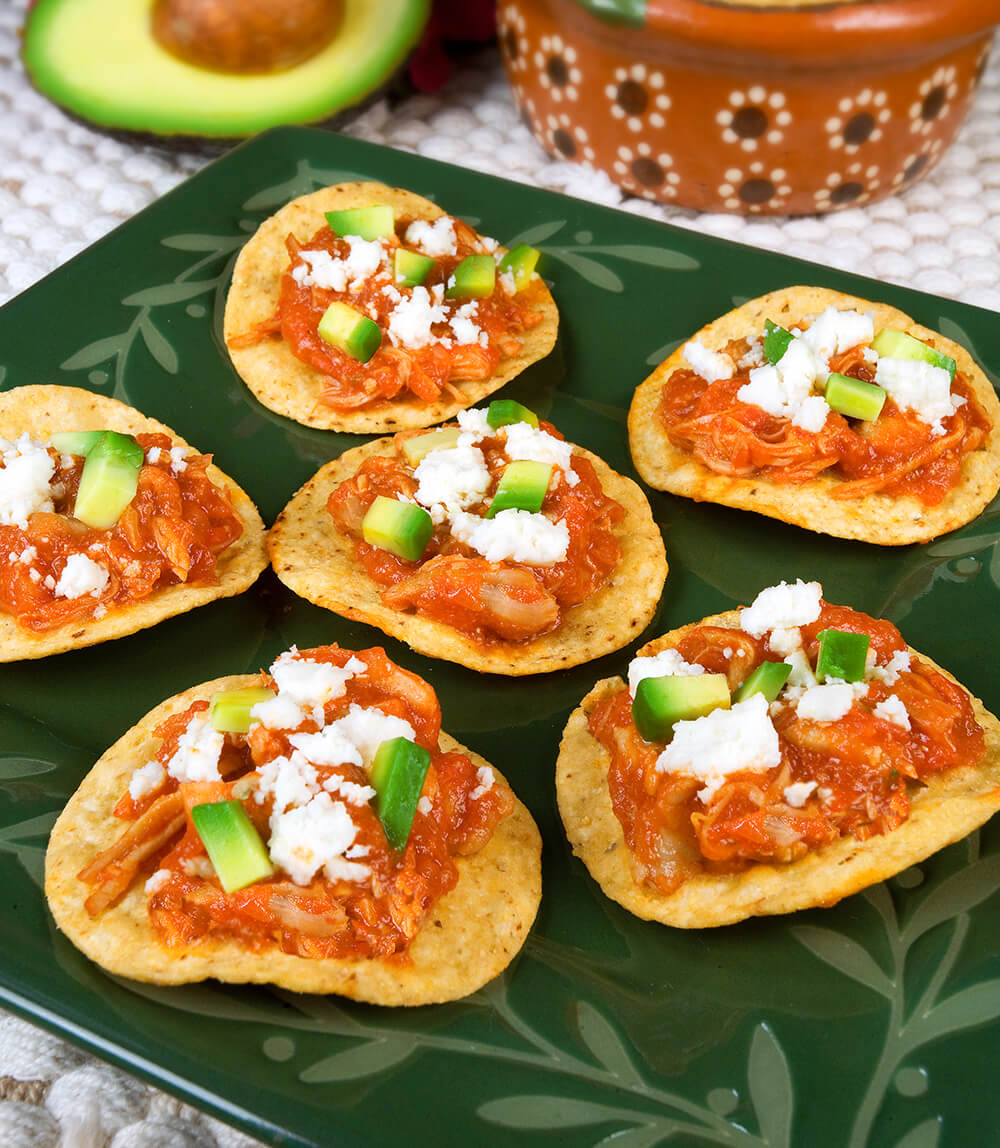 Tostada Bites
Our traditional Chipotle Chicken Tinga family recipe is made with light and dark shredded chicken meat, simmered in a rich and zesty tomato and chipotle sauce until infused with a delicious smoky and spicy flavor. This heat-and-serve dish meat makes preparing a family meal both easy and convenient.
INGREDIENTS
1 bag of tortilla rounds
1 lb. Del Real Foods® Chicken Tinga
Queso fresco, crumbled
2 Avocados, diced
Instructions
Heat the Del Real Foods® Chipotle Chicken Tinga by following the instructions on the package. Add about one-ounce of Chicken Tinga to a tortilla round. Add crumbled cheese and garnish with diced avocado. Place chicken tostada bites in a nice plate and enjoy.
DOWNLOAD PDF