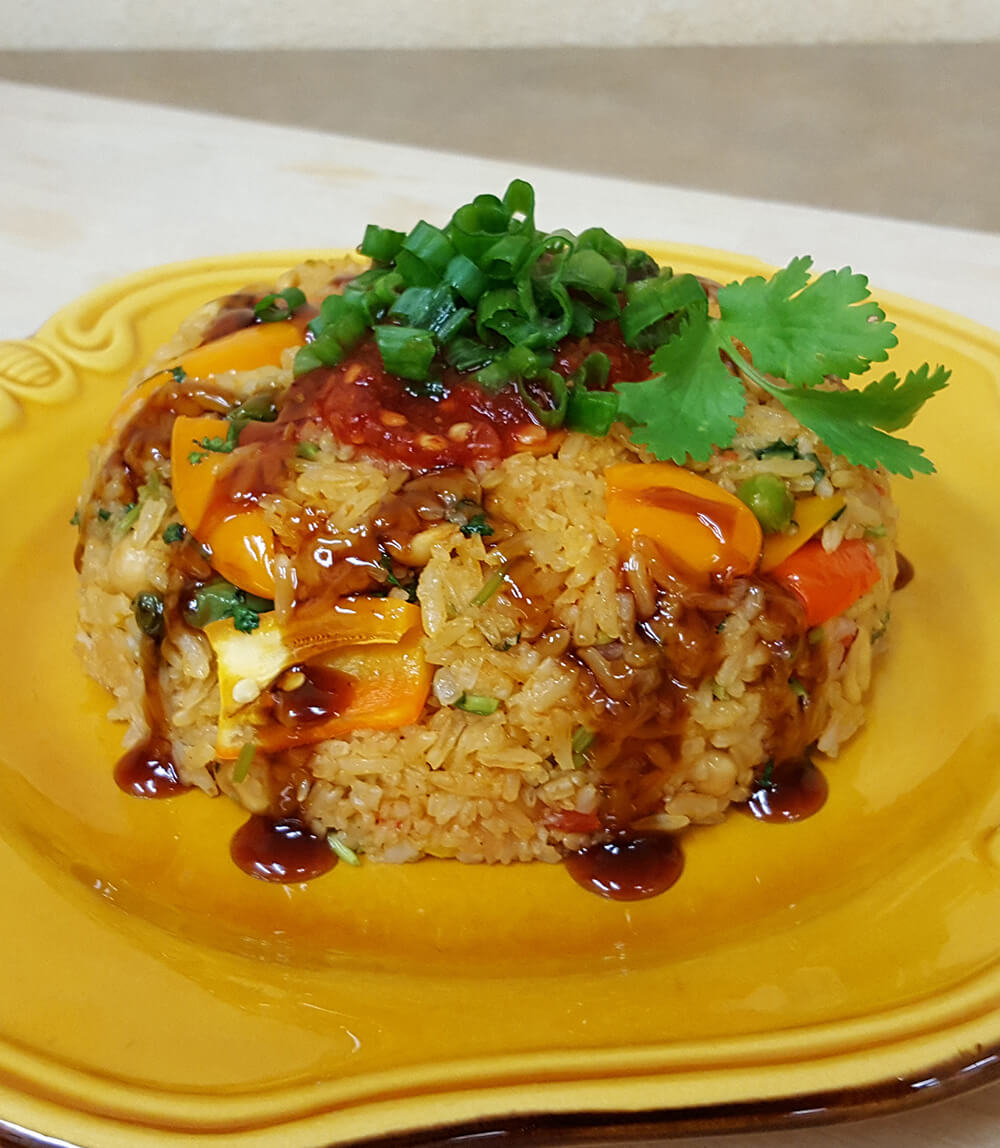 Thai Style Rice with Vegetables
Our Arroz con Vegetales packs an authentic flavor. Our traditional recipe simmers Mexican long grain rice in a delicious tomato bouillon. Then, it is combined with fresh cooked corn, carrots and peas. Arroz con Vegetales is the most traditional side to any dish.
INGREDIENTS
1 package Del Read Foods® Rice with Vegetables
1 Yellow Onion, diced
Vegetable Oil
Diced Red Peppers
2 Table Spoons Roasted peanuts (lightly crushed)
Diced cilantro
Green beans
¼ Thai Sweet & spicy sauce
Thai red chili pepper sauce
Teriyaki Sauce
Instructions
Add vegetable oil to a heated pan.
Sauté onion, diced peppers, green beans, and peanuts. Once sautéed, mix in the rice and let it heat for a few minutes.
Pour mix in a bowl and press down to give it shape.
Flip bowl in a flat plate.
Sprinkle cilantro and chopped onion. Top with teriyaki and red Chili pepper sauce and enjoy!
DOWNLOAD PDF