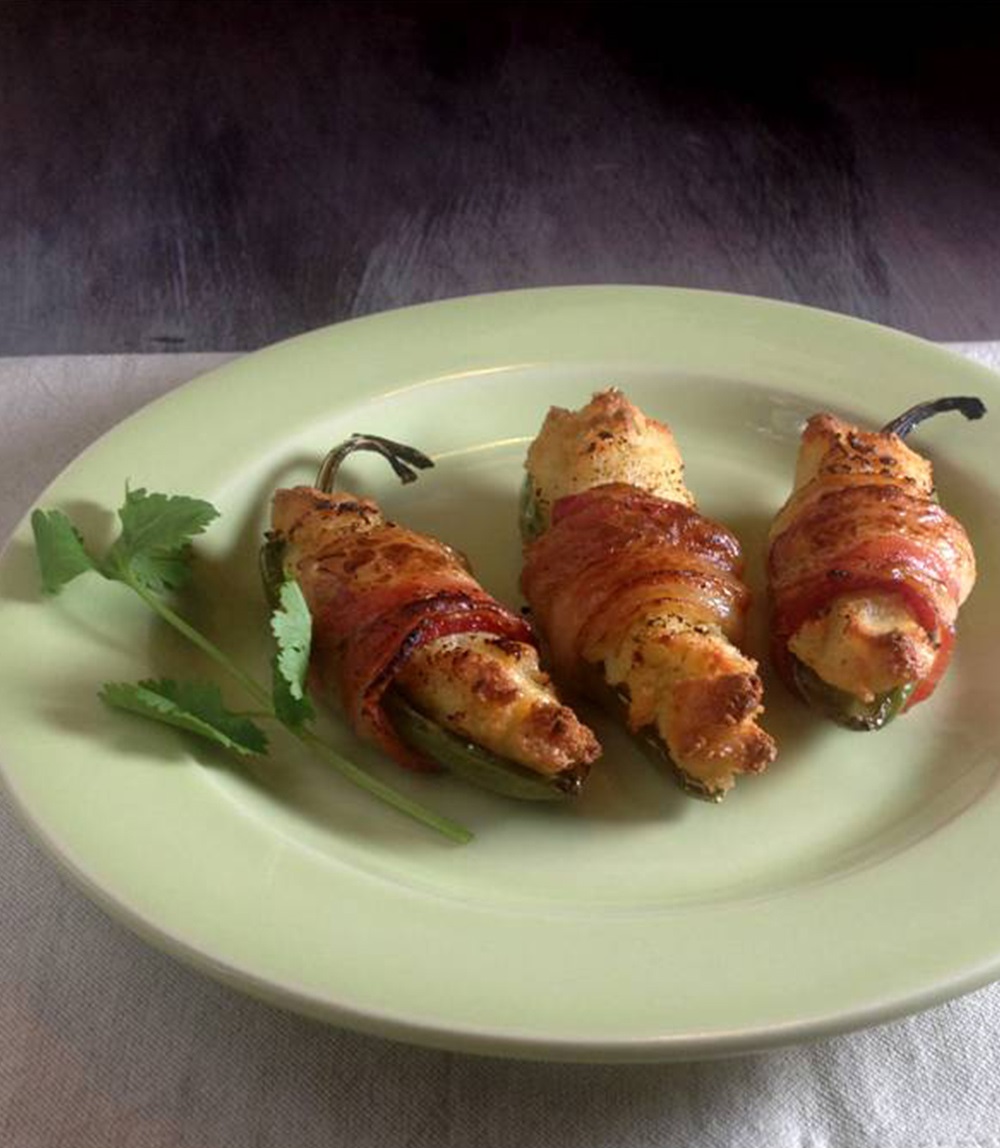 Tamale Stuffed Jalapenos
Tamales are a tradition that usually involves the whole family. Soft masa, perfectly seasoned filling, all made by hand using recipes passed down through generations, then assembled and wrapped in cornhusks before being steamed. And while making tamales by hand can be a long process, all you have to do to enjoy a taste of authentic Mexico is open the package, heat, and eat. Serve our Tamales as an entrée, a side dish or as an appetizer.
INGREDIENTS
3 Del Real Foods® Cheese & Green Chile Tamales. Heat according to microwave directions on package.
6-3" jalapeño peppers, halved, de-veined and de-seeded
6 strips of bacon, uncooked
1⁄2 cup shredded Monterey Jack Cheese
Instructions
Pre-heat oven to 400 degrees; line jelly-roll pan with aluminum foil, or parchment paper. In a mixing bowl, combine warm tamales, and cheese, discarding corn husk wrappers. Mash, and scoop mixture evenly into halved jalapeños. Slice bacon strips into halves, wrapping around each halved jalapeño, and secure with wooden toothpick. Bake at 400 degrees for 20 minutes, adding additional time as needed for desired bacon crispness.
DOWNLOAD PDF
Related Video Recipe: Tamale Heating Methods