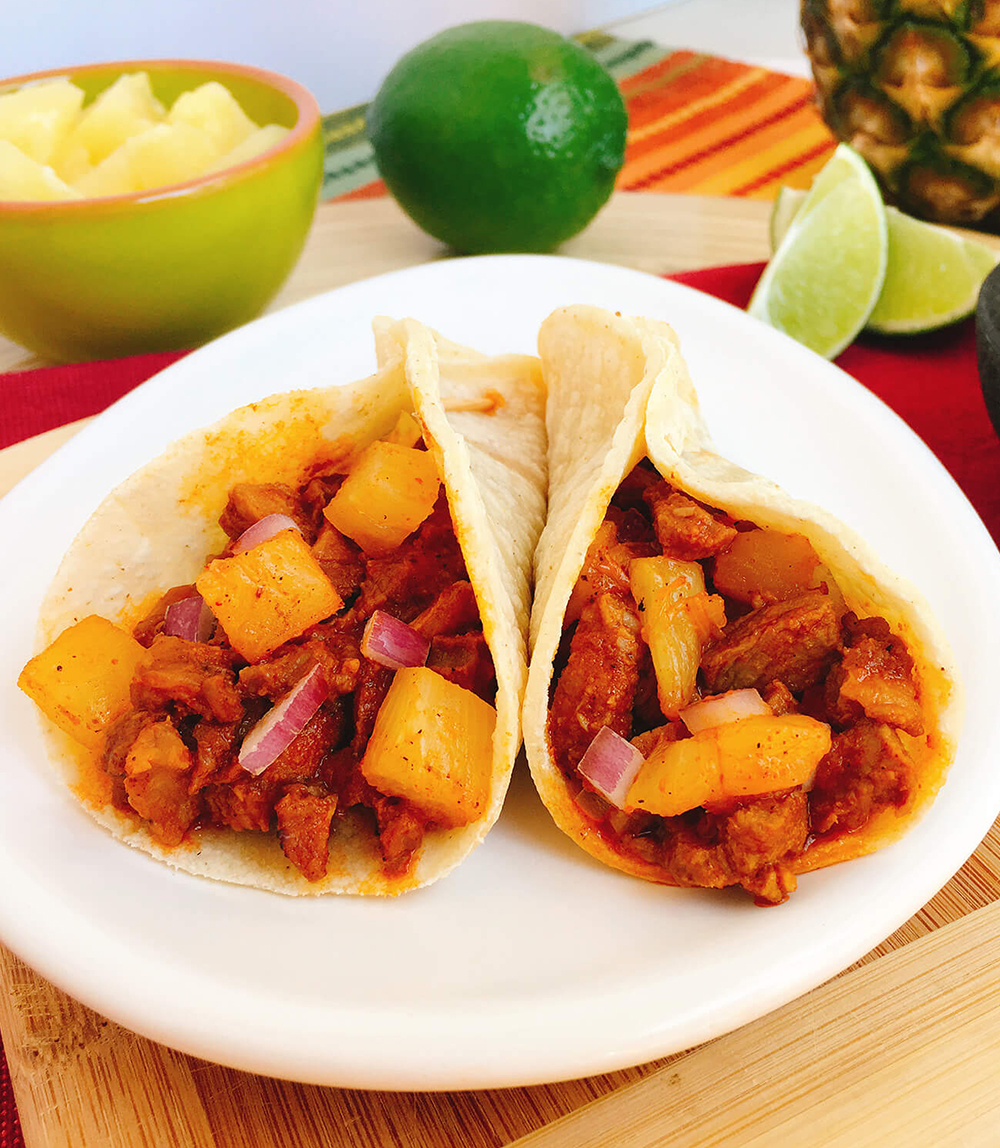 Tacos Al Pastor with Pineapple
Al Pastor is one of Mexico's most traditional dishes, especially in the states of Jalisco and Nayarit. Our tender pork is marinated with fresh chili peppers, red peppers and a traditional blend of spices to create that  authentic street taco flavor. This convenient dish is often served in tacos topped with diced pineapple.
INGREDIENTS
1 lb. Del Real Foods® Al Pastor
16 Corn Tortillas
½ Onion, diced
Pineapple, diced
Instructions
Heat the Del Real Foods® Al Pastor by following the instructions on the package. Warm up tortillas; dice onion and pineapple into small pieces. Place 2 tablespoons of Del Real Foods® Al Pastor in a straight line  along the center of each tortilla. Sprinkle pieces of pineapple and onion over the Al Pastor meat, fold the tortilla in half and enjoy.
DOWNLOAD PDF