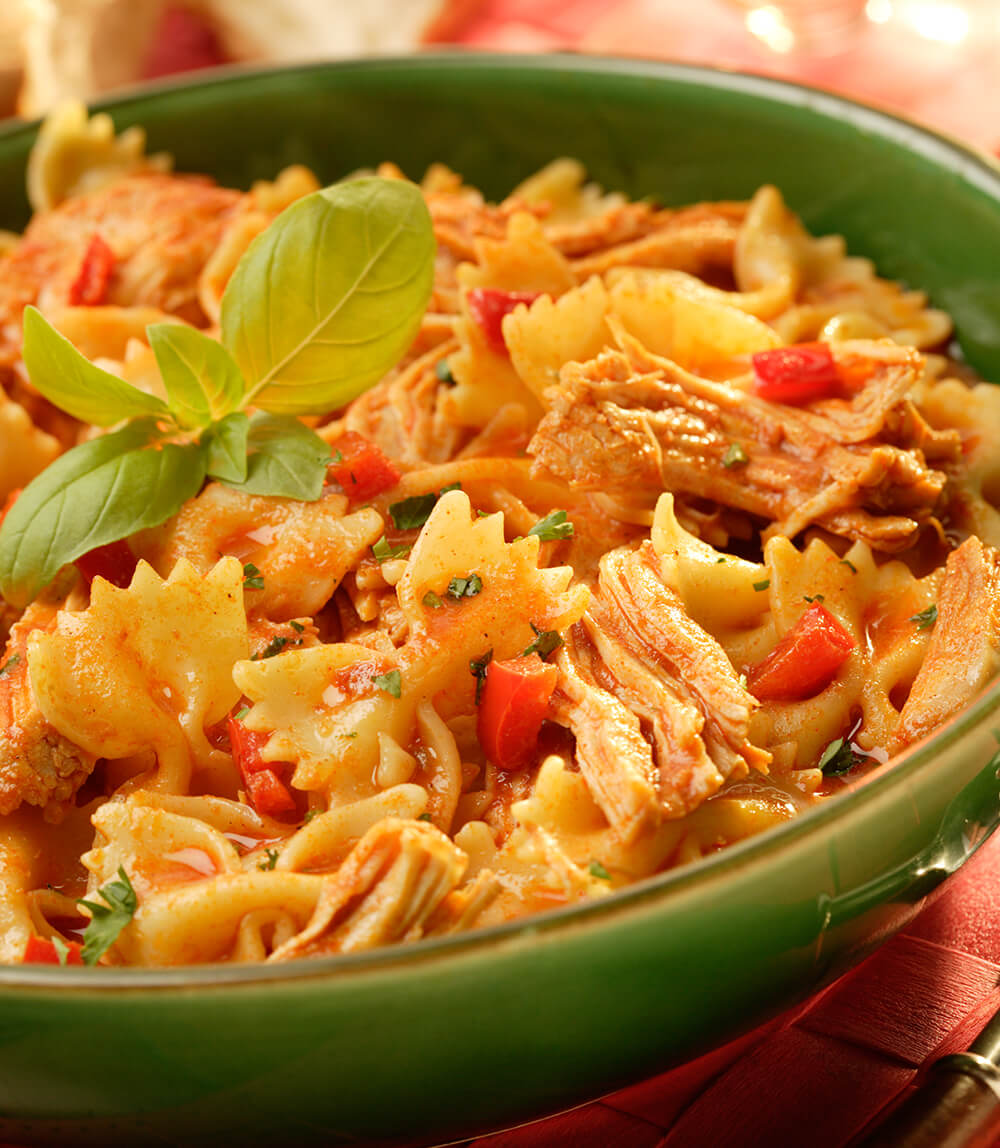 Sonora Pasta Tinga
Our traditional Chipotle Chicken Tinga family recipe is made with light and dark shredded chicken meat, simmered in a rich and zesty tomato and chipotle sauce until infused with a delicious smoky and spicy flavor. This heat-and-serve dish meat makes preparing a family meal both easy and convenient.
INGREDIENTS
15oz. Del Real Foods® Chipotle Chicken Tinga
1 teaspoon minced fresh garlic
4 tablespoons Extra Virgin Olive Oil
1⁄4 cup Dry White Whine
1/3 cup Half & Half
1⁄4 cup Roasted Red Peppers, drained and chopped
1⁄2 teaspoon salt and crushed red pepper
2 lb. Bow Tie Pasta, cooked according to package directions
1oz. Chopped Fresh Basil
2oz. Shredded Parmesan Cheese
Instructions
In a large deep skillet, sauté garlic in hot oil. Add Del Real Foods® Chipotle Chicken Tinga (with juices) and wine; blend well. Cook over medium heat until simmering; stirring often. Slowly whisk in half & half and stir until sauce returns to simmer. Gently add in roasted peppers, salt and crushed red pepper. Remove from heat and add hot cooked pasta to sauce; mix to coat pasta. Garnish with basil and parmesan cheese. Serve
immediately.
DOWNLOAD PDF