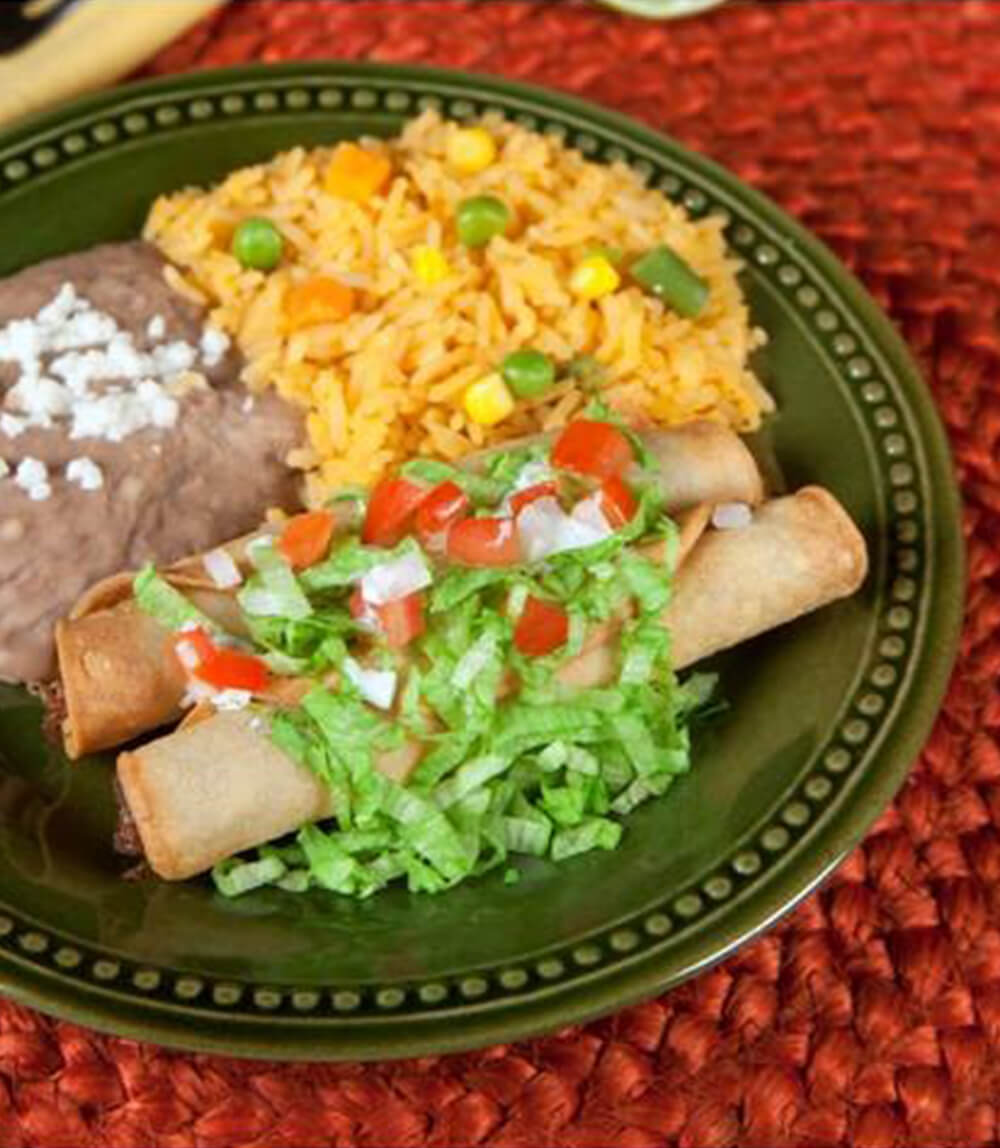 Shredded Beef Taquitos
Prepared with 100% Choice Beef, our Carne Deshebrada is seasoned with a traditional blend of spices; tasty and cooked to perfection  following our family recipe. This convenient, ready-in-minutes meal, can be a great addition to any dish and occasion with your friends and family.
INGREDIENTS
15 Corn Tortillas
15 oz. Del Real Foods® Shredded Beef
1 Iceberg lettuce, shredded
16oz sour cream
1 Medium ripe tomato, diced
1 Cup Vegetable oil (to fry taquitos)
1 Del Real Foods® Salsa (optional)
Instructions
Heat the Del Real Foods® Shredded Beef by following the instructions on the package. In a medium frying pan, place the oil and heat it up at medium heat until hot (365 oF). In a separate pan, warm corn tortillas. Add about 1 ounce of shredded beef spread out in a line across the center of the tortilla then roll tortilla and pin it with a toothpick to avoid unrolling. Place the taquito in frying pan and fry until the tortilla looks crispy on all sides (for about 1 minute). Remove the taquito from frying pan and place on plate and let it stand for about 1 minute. Carefully remove all toothpicks. Garnish with shredded lettuce, sour cream, tomatoes and Del Real Foods® Salsa (optional) and serve with a side of Del Real Foods® Refried Beans and Rice.
DOWNLOAD PDF