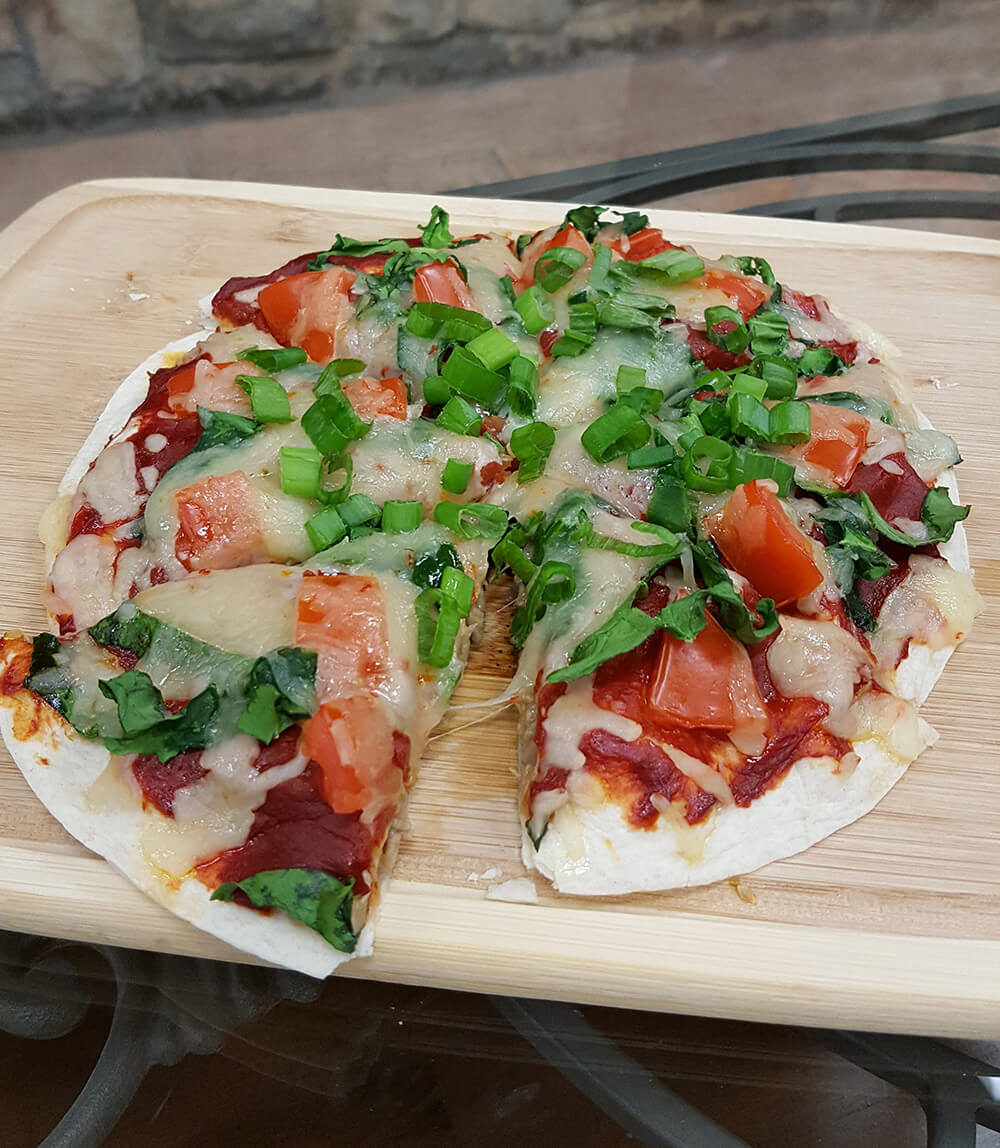 Shredded Beef Pizza Quesadilla
Prepared with 100% Choice Beef, our Carne Deshebrada is seasoned with a traditional blend of spices; tasty and cooked to perfection following our family recipe. This convenient, ready-in-minutes meal, can be a great addition to any dish and occasion with your friends and family.
INGREDIENTS
1 lb. Del Real Foods® Shredded Beef
1 lb. Del Real Foods® Refried Beans
12 Flour Tortillas
Mozzarella Cheese
Diced Scallions
Spinach, stem removed
Red Tomato Sauce/Paste
Instructions
Heat Del Real Foods® products according to package instructions. Warm two flour tortillas, spread refried beans on one tortilla, top with shredded beef, sprinkle mozzarella cheese, cover with the other tortilla. Top with tomato sauce or tomato paste, add spinach, mozzarella cheese, scallions. Place in oven at 320 degrees for 10 minutes. Serve and Enjoy!
DOWNLOAD PDF
Related Video Recipe: Shredded Beef Pizza Quesadilla