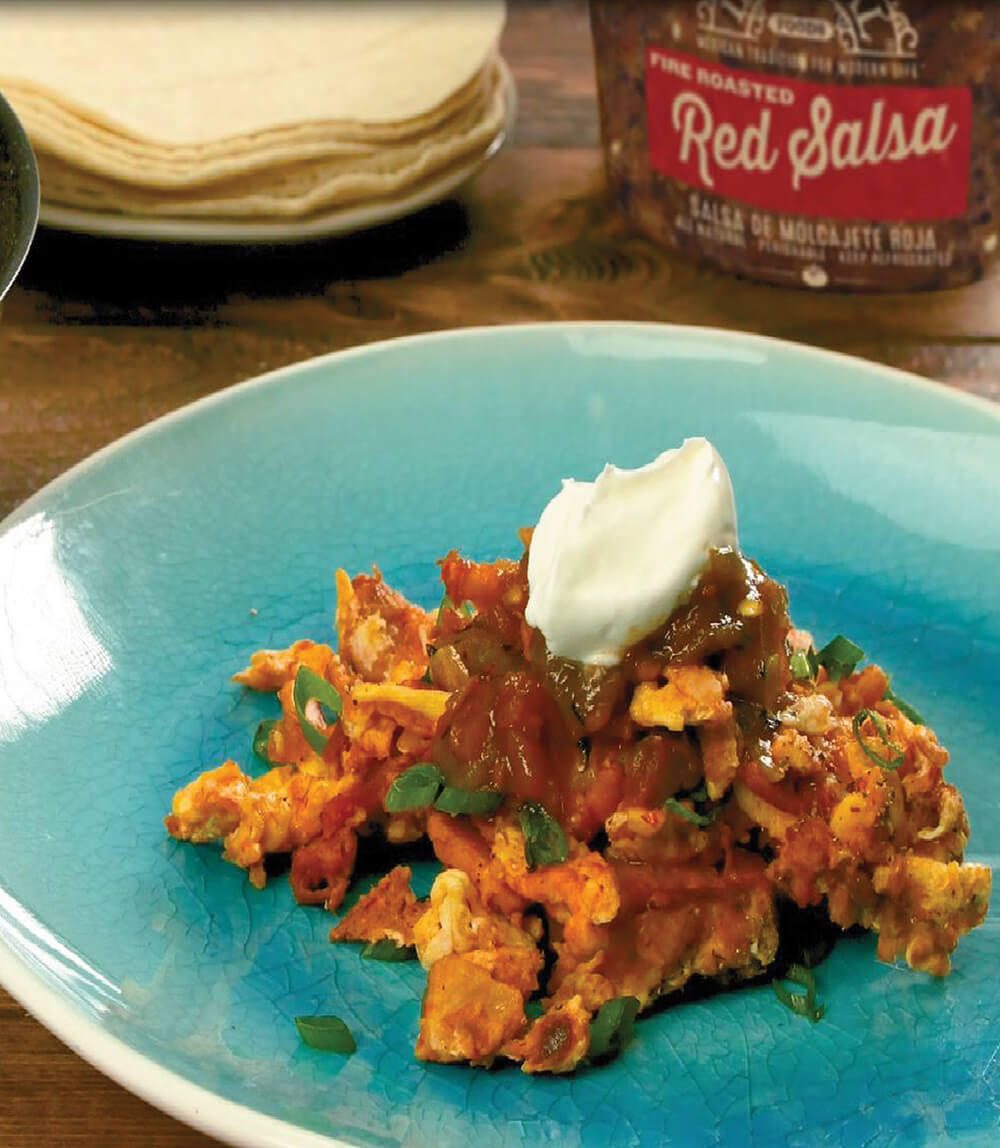 PORK TAMALE SCRAMBLE
Tamales are a tradition that usually involves the whole family. Soft masa, perfectly seasoned filling, all made by hand using recipes passed down through generations, then assembled and wrapped in cornhusks before being steamed. And while making tamales by hand can be a long process, all you have to do to enjoy a taste of authentic Mexico is open the package, heat, and eat. Serve our Tamales as an entrée, a side dish or as an appetizer.
INGREDIENTS
Del Real Foods® Pork Tamales
Del Real Foods® Fire Roasted Red Salsa
1 Tablespoon Olive Oil
4 Eggs, beaten
1⁄4 Cup Scallions
1 Tablespoon sour cream (optional)
PREPARATION
Heat 1 tablespoon olive oil in a large nonstick skillet over medium heat.
Add 1 Del Real Foods® Pork in Red Sauce Tamale, husk removed.
Cut into small pieces and cook until heated through, about 2 minutes.
In a small bowl, beat 4 eggs.
Pour eggs over tamale, mix until cooked.
Sprinkle with 1⁄4 cup scallions.
Season to taste with salt and pepper.
Serve and top with Sour Cream (Optional) and Del Real Foods® Fire Roasted Red Salsa.
Enjoy!
DOWNLOAD PDF
Related Video Recipe : PORK TAMALE SCRAMBLE