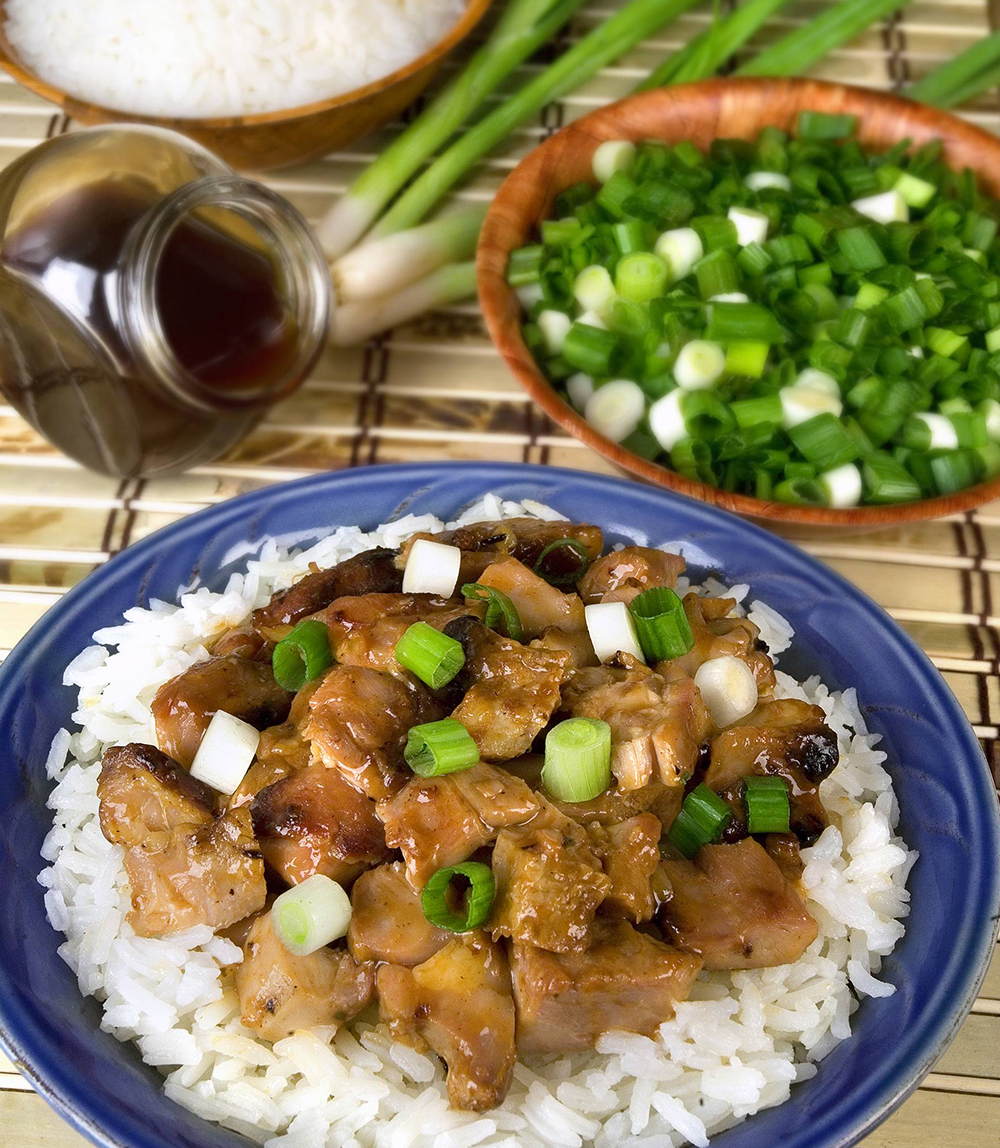 Pollo Asado Teriyaki Bowl
Our Pollo Asado is seasoned with a traditional blend of spices and marinated in a zesty citrus blend, grilled to perfection, staying true to its traditional recipe. Conveniently packaged in 6 to 8 ounce portions that can be sliced, diced or served as an entrée in minutes.
INGREDIENTS
1 lb. Del Real Foods® Pollo Asado
1 Cup Rice
2 ½ Cups of water
Teriyaki baste & glaze
¼ Cup of green onions, chopped (optional)
Instructions
In a 2.5 qt. Saucepan boil the water then add rice. Cover and reduce the heat at minimum. Heat the Del Real Foods® Pollo Asado by following the instructions on the package. Once the rice is cooked, place it in a bowl and top with Pollo Asado. Add the desire amount of teriyaki sauce on top. Garnish with green onions.
DOWNLOAD PDF