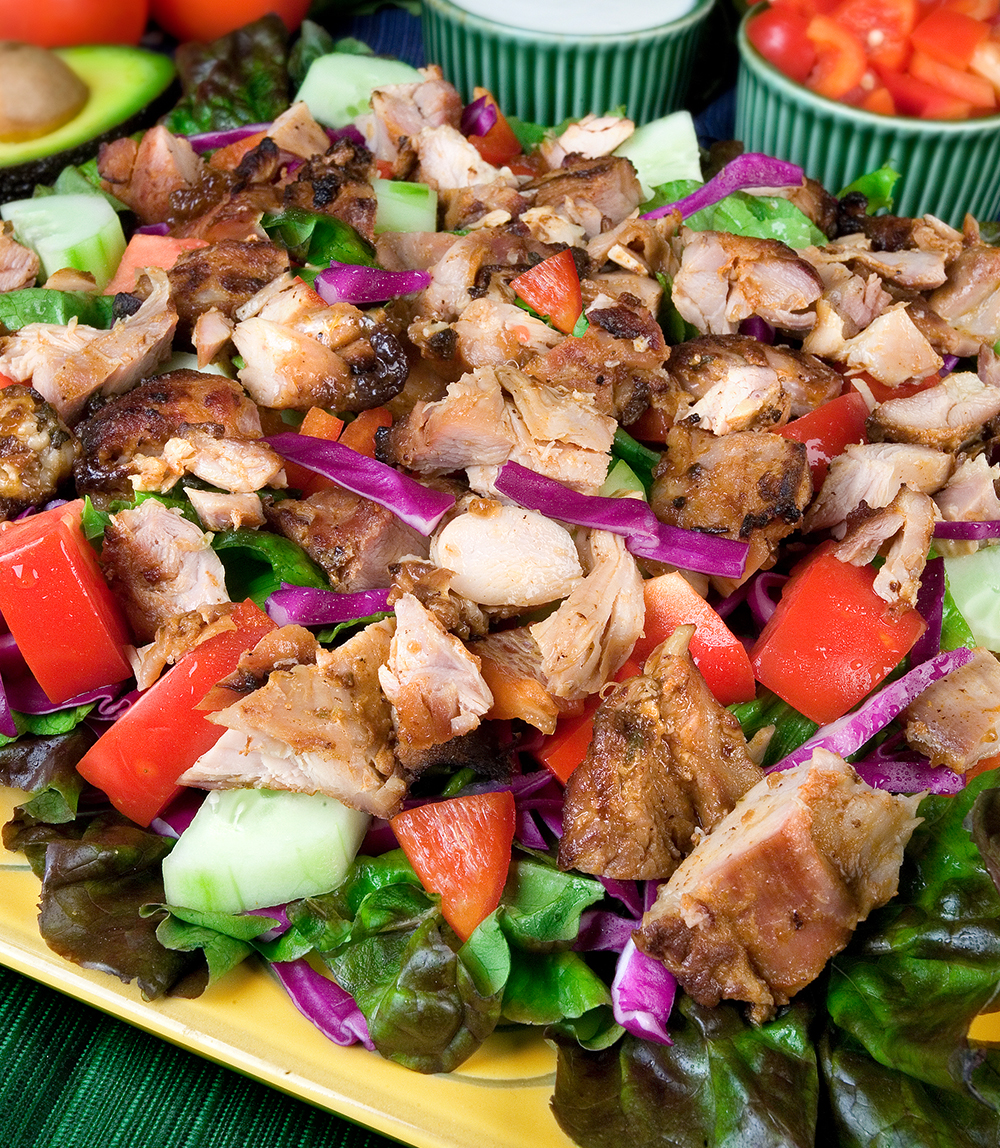 Pollo Asado Salad
Our Pollo Asado is seasoned with a traditional blend of spices and marinated in a zesty citrus blend, grilled to perfection, staying true to its
traditional recipe. Conveniently packaged in 6 to 8 ounce portions that can be sliced, diced or served as an entrée in minutes.
INGREDIENTS
1 Package Del Real Foods® Pollo Asado
1 Romaine Lettuce, shredded
1⁄2 Purple Cabbage, shredded
2 Medium ripe tomatoes, diced
1 Large Cucumber, chopped
Instructions
Heat up Del Real Foods® Pollo Asado by following instructions on the package. Shred lettuce and cabbage, place on top of plate. Chop  cucumber into slices, dice the tomatoes and add to the salad. Cut the Del Real Foods® Pollo Asado and place on top of salad. Serve with your favorite dressing and enjoy!
DOWNLOAD PDF