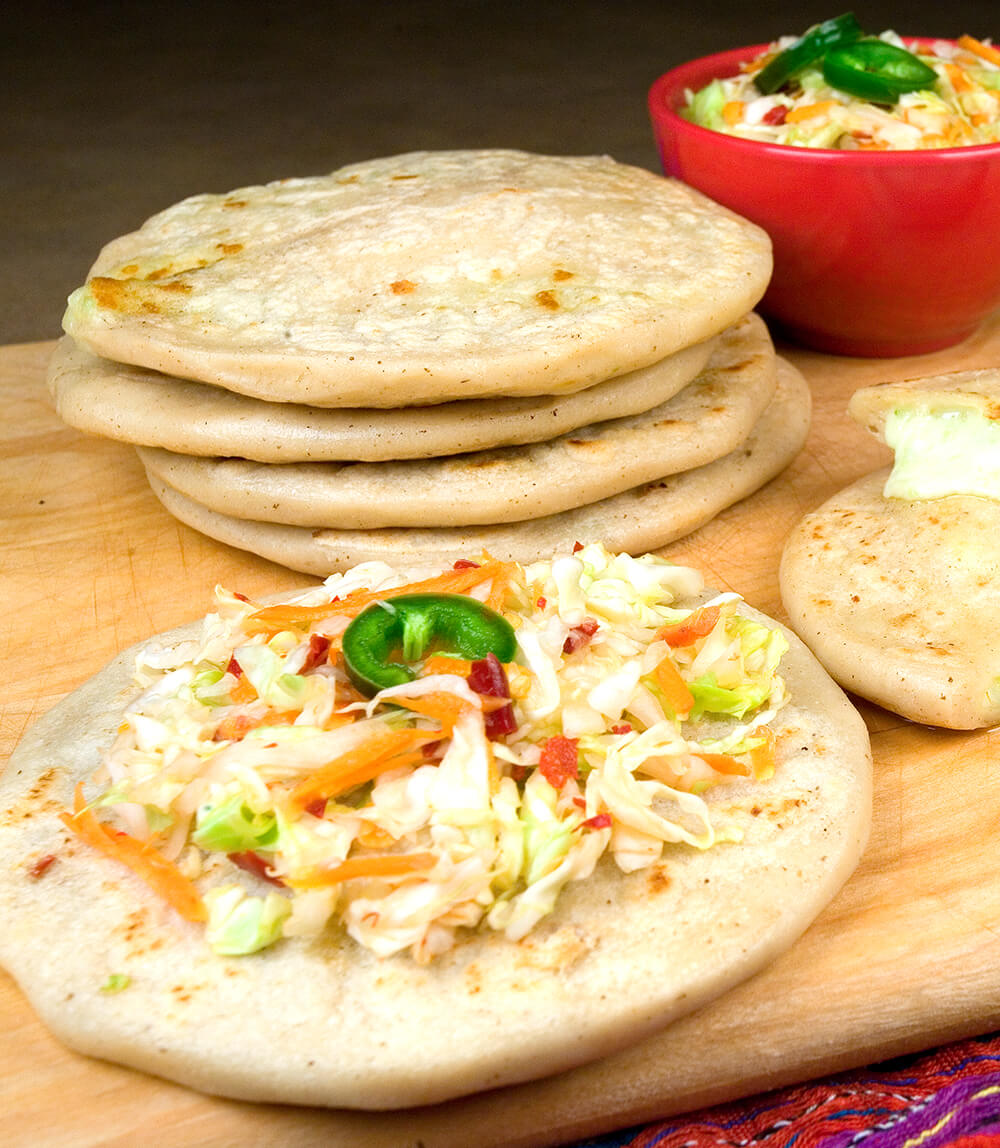 Curtido
Pupusas were first created by the Pibil tribes of El Salvador thousands of years ago. Following a traditional family recipe, our Pupusas are full of delicious and fresh ingredients. We pack them with a combination of rich flavors, perfect for everyone to enjoy.
INGREDIENTS
1 package Del Real Foods® Pupusas
½ Head Cabbage, shredded
1 Carrot, peeled and grated
4 Cups boiling water
3 Scallions, minced
½ Cup White Vinegar
½ Cup Water
1 Jalapeño or Serrano Chile Pepper, minced
½ Teaspoon Salt
Instructions
Heat the Del Real Foods® Pupusas by following the instructions on the package. Place the cabbage and carrots in a large heat-proof bowl. Pour the boiling water into the bowl to cover the cabbage and carrots; set aside for about 5 minutes. Drain in a colander, pressing out as much liquid as possible. Return the cabbage to the bowl and toss with the remaining ingredients. Let set at room temperature for a couple hours if you like. Then chill and serve as an accompaniment to Del Real Foods® Pupusas.
DOWNLOAD PDF