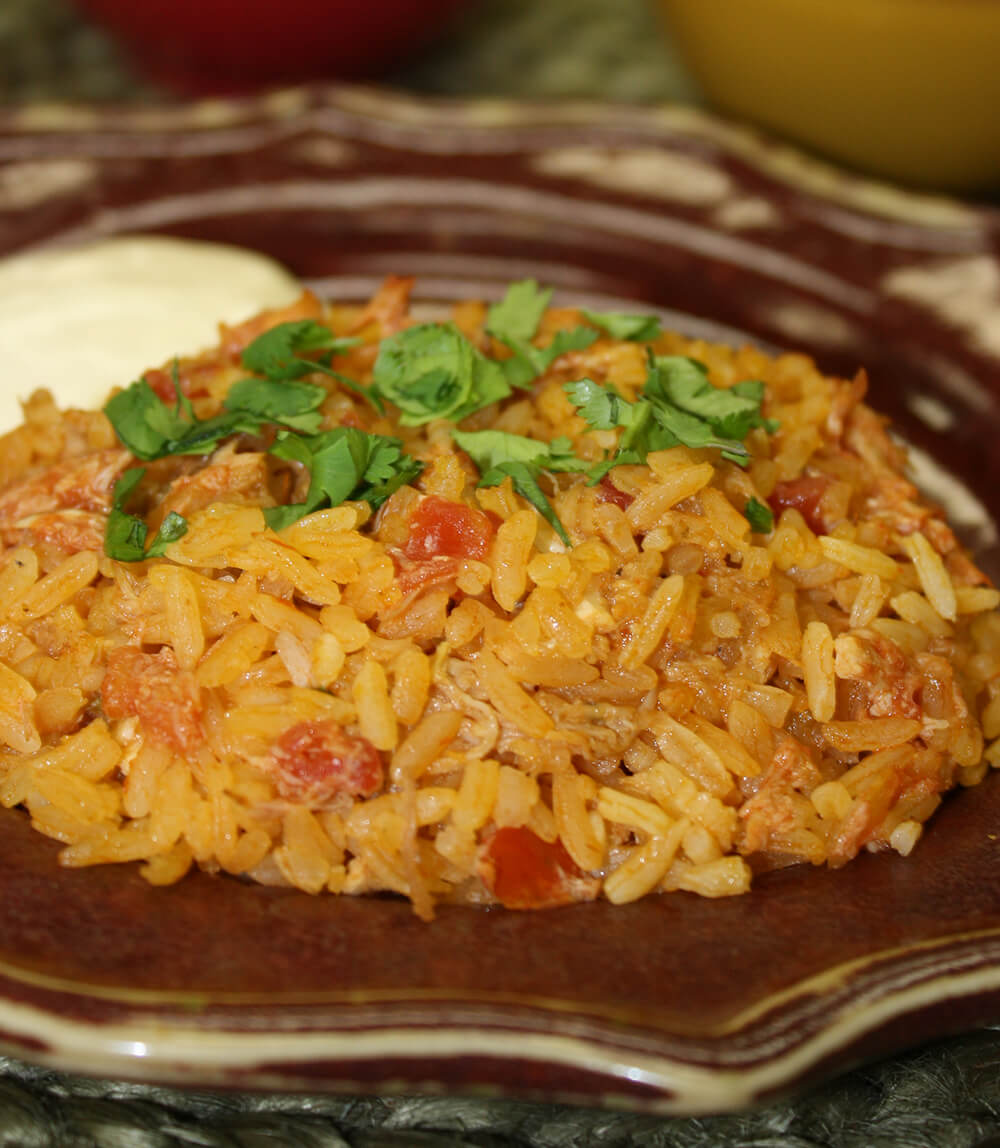 Chipotle Chicken Fried Rice
Our Arroz con Vegetales packs an authentic flavor. Our traditional recipe simmers Mexican long grain rice in a delicious tomato bouillon. Then, it is combined with fresh cooked corn, carrots and peas. Arroz con Vegetales is the most traditional side to any dish.
INGREDIENTS
16 oz. package of Del Real Foods® Arroz, Mexican Rice.
16 oz. package of Del Real Foods® Chipotle Chicken Tinga
2/3 Cups of Del Real Foods® Fire Roasted Green Salsa
4 Tablespoons Vegetable Oil
2 Eggs (additional eggs for each portion if you want to do fried eggs on top)
½ Cup of Diced Scallions
5 Cloves Diced Garlic, (adjust to your preference)
Salt to taste
¼ cup Clinatro to garnish.
Instructions
Heat large (preferably cast iron) pan/wok over high heat. Pour in oil, then stir in diced garlic; cook until garlic starts to change color. While
waiting for garlic to brown, beat two eggs (salt to taste), put aside. Add Del Real Foods® Chipotle Chicken Tinga, add mix of the rice to the garlic, and chicken, stir and let it sit for a few minutes. When rice looks like it's getting some crispiness and color, add the egg mixture. Heat through. Add the scallions and cilantro (and the fried egg if you desire). Serve and enjoy!
DOWNLOAD PDF