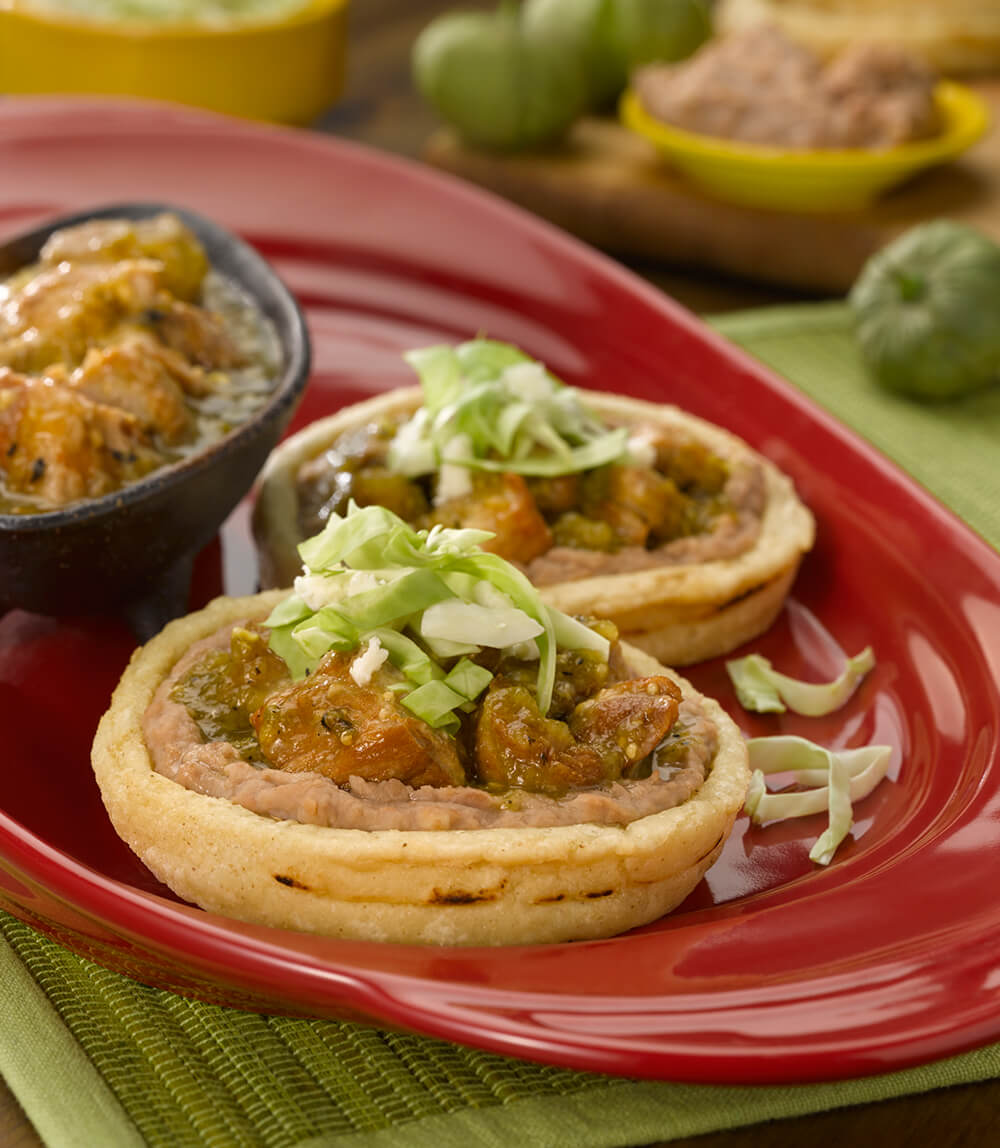 Chile Verde Sopes
The delicious flavor and texture of our fried pork takes on a new level of enjoyment in this authentic Mexican dish. We simmer the meat in a zesty tomatillo and chili pepper sauce that is prepared using traditional fresh ingredients. If you are drawn to filling entrées with a mild kick of spice, our authentic Chile Verde is a great way to do so. Passed down through generations, this recipe is perfect as an entrée or as a complement to an unlimited range of dishes.
INGREDIENTS
1 lb. Del Real Foods® Pork Chile Verde, heated
1 lb. Del Real Foods® Salsa de Molcajete Verde (optional)
1 lb. Del Real Foods® Refried Beans
10 Sopes
2 Avocados
1 lb. Cotija Cheese (Crumbled)
1 Cabbage, shredded
16oz. Sour Cream (optional)
Instructions
Heat Del Real Foods® Chile Verde according to package instructions. Place sopes in a pan and fry until golden. Carefully remove the sopes form the pan. Add 1 spoonful of Del Real Foods® Refried Beans on base of each sope. Add 2 spoonful of chile verde on top of the beans. Top with shredded cabbage, avocado slices, cotija cheese, sour cream and Del Real Foods® Salsa de Molcajete verde.
DOWNLOAD PDF