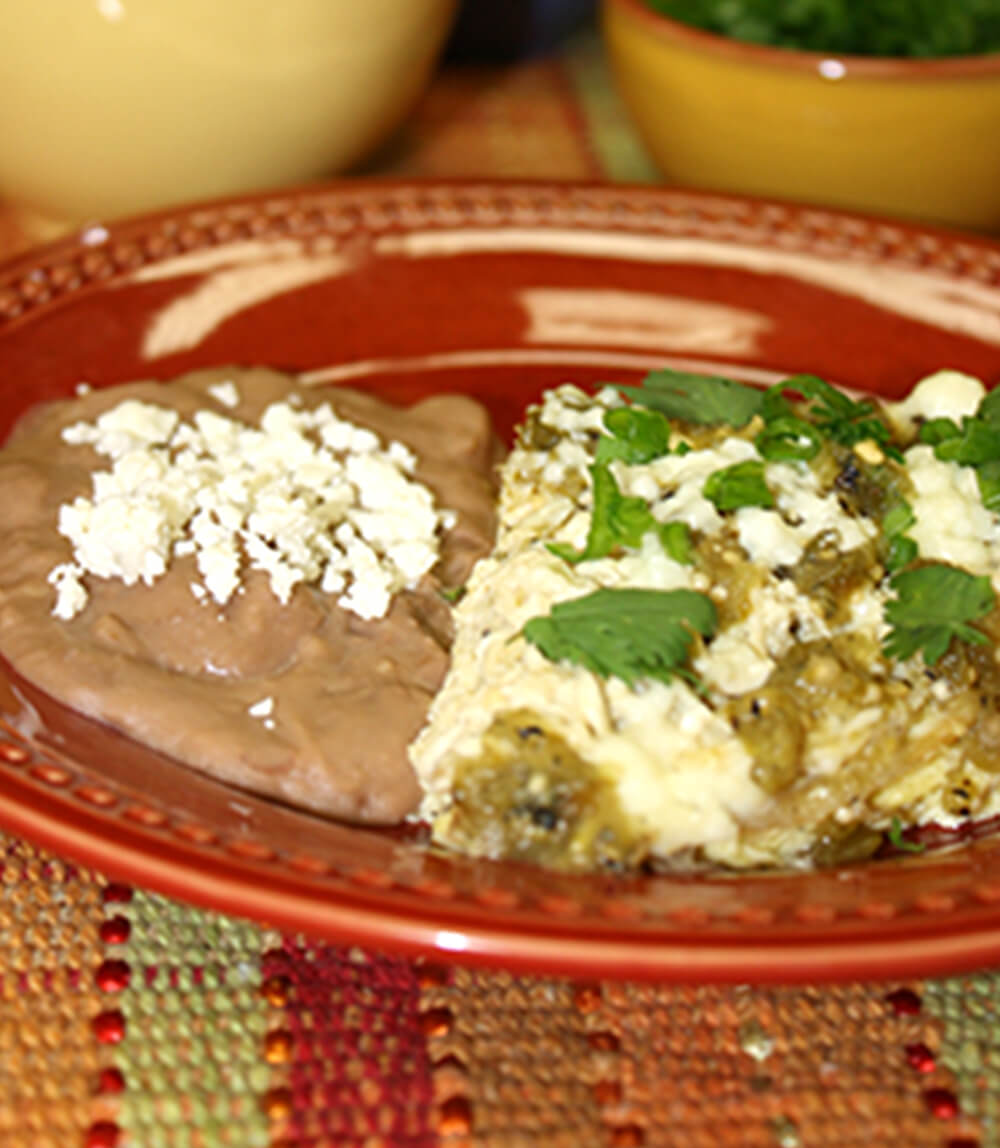 Chicken Chilaquiles
Made with 100% chicken breast, our traditional Pollo Deshebrado follows our family recipe. Fully cooked in its own juices and lightly seasoned with a traditional blend of spices. A convenient, ready-in-minutes, authentic meal.
INGREDIENTS
16oz. package Del Real Foods® Shredded Chicken
1 ¼ cup Del Real Foods® Fire Roasted Green Salsa
16oz. Del Real Foods® Frijoles Refritos
6 (6-7 inch) Corn Tortillas, cut chip size
5 large eggs
¼ cup Mexican Crema or whole milk
½ Teaspoon Salt
1 cup crumbled queso fresco
½ cup Cilantro Leaves
1 Medium Green Onion, chopped
Instructions
Preheat oven at 450°F. In a large skillet, heat the oil until shimmering. Add half of the tortilla strips and fry until slightly crispy and golden, over medium heat. Remove chips from skillet or push to the side. Fry remaining tortilla strips. Whisk eggs and crema, pour all of the chips. Cook for 1 minute over medium heat to set bottom of eggs. Top with shredded chicken, Del Real Foods® Fire Roasted Green Salsa, and queso fresco. Bake about 3-5 minutes to set eggs, heat chicken and melt cheese. Carefully remove skillet from oven and top chilaquiles with cilantro and green onios. Drizzle with Mexican Crema, if desired. Serve directly from the skillet. Serve with Del Real Foods® Frijoles Refritos (heat as directed on package).
DOWNLOAD PDF