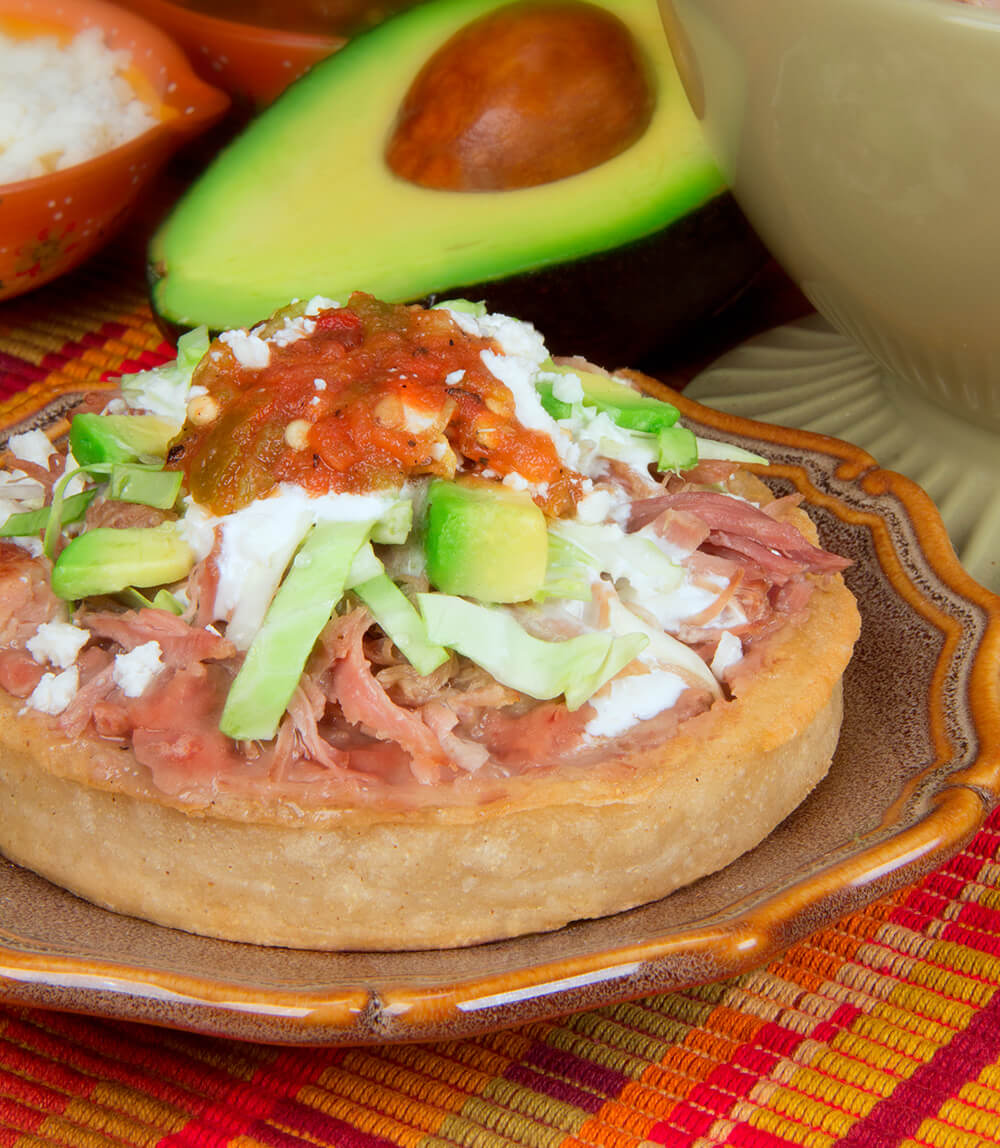 Carnitas Sopes
Carnitas, a type of fried pork, are a household staple in the Mexican  kitchen with its unique and authentic texture and flavor rooted in the traditional cooking methods from Michoacan. Richly seasoned, slow braised and deep-fried, Carnitas make a flavorful and filling main  course, but they are also used as ingredients in many other authentic Mexican dishes like tamales, tacos, tortas and burritos. Carnitas are traditionally served accompanied by cilantro, salsa and refried beans.
INGREDIENTS
1 lb.Del Real Foods® Carnitas
1 lb.Del Real Foods® Salsa de Molcajete Roja
1 lb.Del Real Foods® Refried Beans
10 sopes
2 Avocados
1 lb. Queso Fresco
1 Cabbage, shredded
16 oz Sour Cream
Instructions
Heat Del Real Foods® product according to package instructions. Place sopes in a pan and fry until golden. Carefully remove the sopes form the
pan. Add 1 spoonful of Refried Beans on base of each sope. Add 10 ounces of Del Real Foods® Carnitas on top of the beans. Top with shredded cabbage, avocado slices, queso fresco, and Del Real Foods® Salsa de Molcajete Roja.
DOWNLOAD PDF