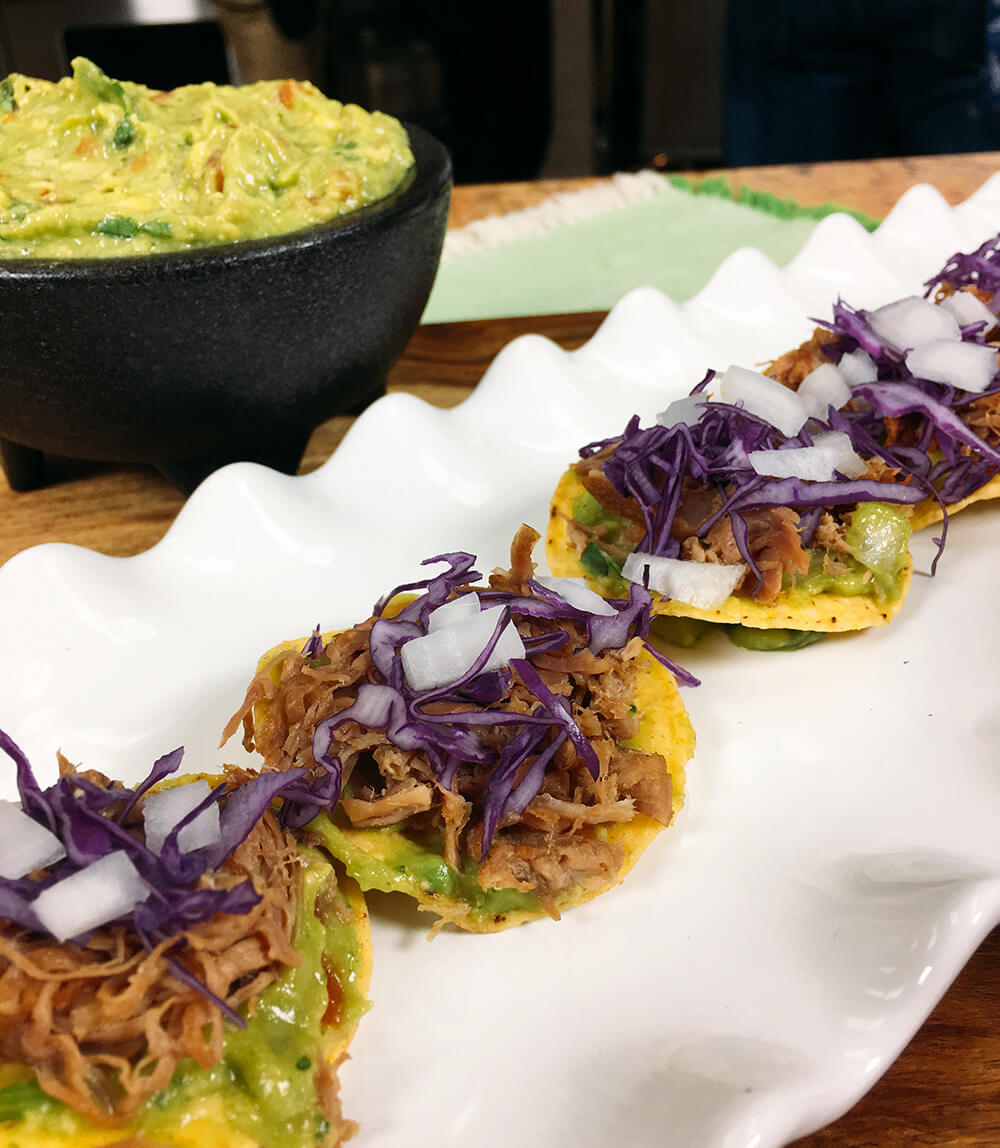 Carnitas Mini Tostadas
Carnitas, a type of fried pork, are a household staple in the Mexican kitchen with its unique and authentic texture and flavor rooted in the traditional cooking methods from Michoacan. Richly seasoned, slow braised and deep-fried, Carnitas make a flavorful and filling main course, but they are also used as ingredients in many other authentic Mexican dishes like tamales, tacos, tortas and burritos. Carnitas are traditionally served accompanied by cilantro, salsa and refried beans.
INGREDIENTS
1 lb. Del Real Foods® Carnitas (shredded)
1 bag Round Tortilla Chips
Guacamole
1⁄2 Red Cabbage, chopped
1 small White Onion Chopped
Instructions
Heat Del Real Foods® product according to package instructions. Add guacamole to the tortilla chips, top with Del Real Foods® Carnitas. Garnish with red cabbage and chopped onion and enjoy!
DOWNLOAD PDF
Related Video Recipe: Carnitas Mini Tostadas