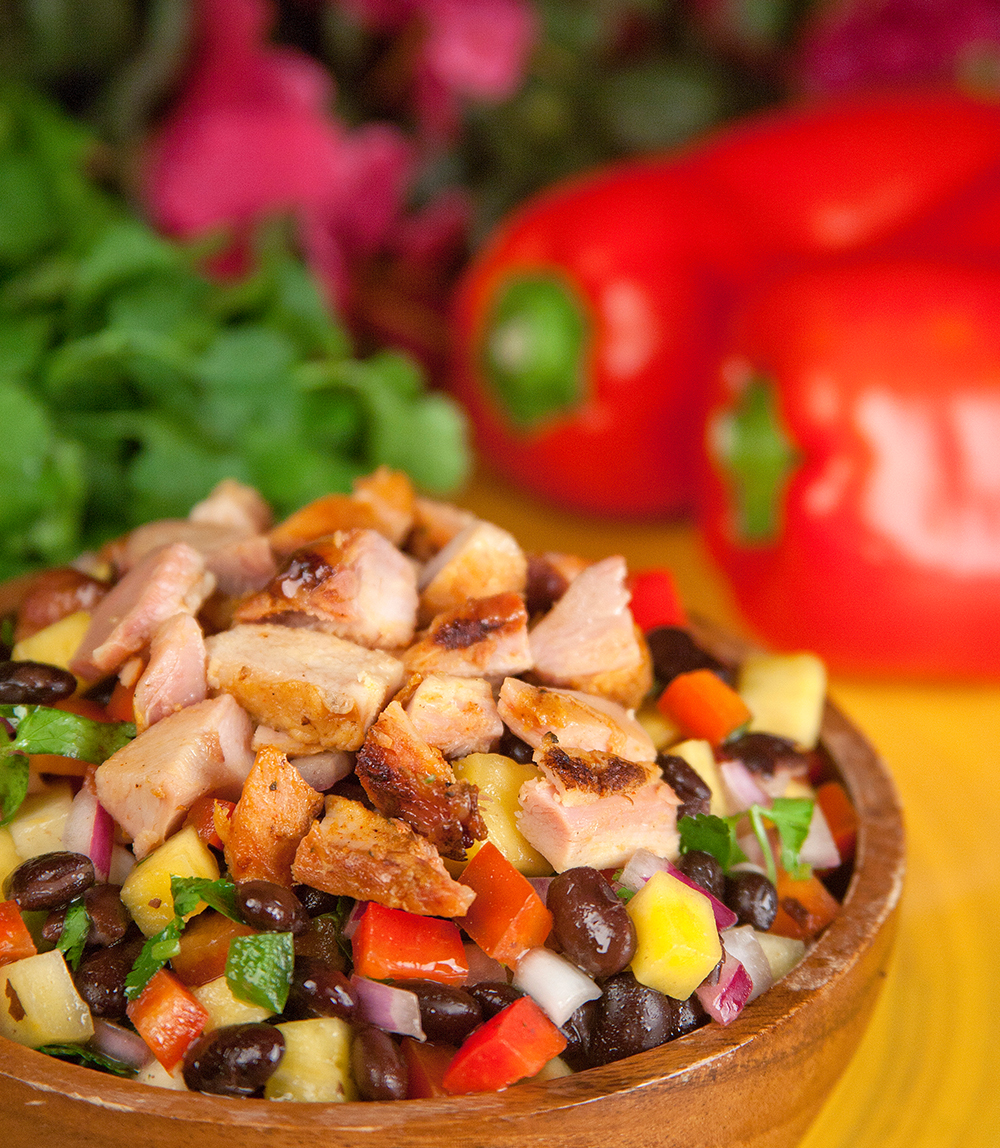 Black Bean& Mango Chicken Salad
Our Pollo Asado is seasoned with a traditional blend of spices and marinated in a zesty citrus blend, grilled to perfection, staying true to its
traditional recipe. Conveniently packaged in 6 to 8 ounce portions that can be sliced, diced or served as an entrée in minutes.
INGREDIENTS
1 Package Del Real Foods® Pollo Asado
2 Cans Black Beans, dry
1 1⁄2 Cans Fruit Mango in light syrup
3 Sweet Red Peppers, diced
2 Jalapeño Peppers, diced
1⁄2 Medium Red Onion, diced
1 Bunch Cilantro Leaves, chopped
2 Tbs. Lime Juice
1 Tbs. Cumin seed, ground
1 ¼ Tbs. Oil (corn, canola or olive)
Instructions
Heat up Del Real Foods® Pollo Asado according to package  instructions. In a small bowl combine lime juice and cumin. Slowly whisk in the oil, once it's all mixed, set aside. Drain mango and dice into small pieces. Core, seed and wash red and jalapeño peppers; dice into  small pieces. Drain and rinse black beans. Wash cilantro, discard stems and chop. Mix mango, red and jalapeño peppers, beans, and onion together. Drizzle vinaigrette over the ingredients and toss to combine.
DOWNLOAD PDF