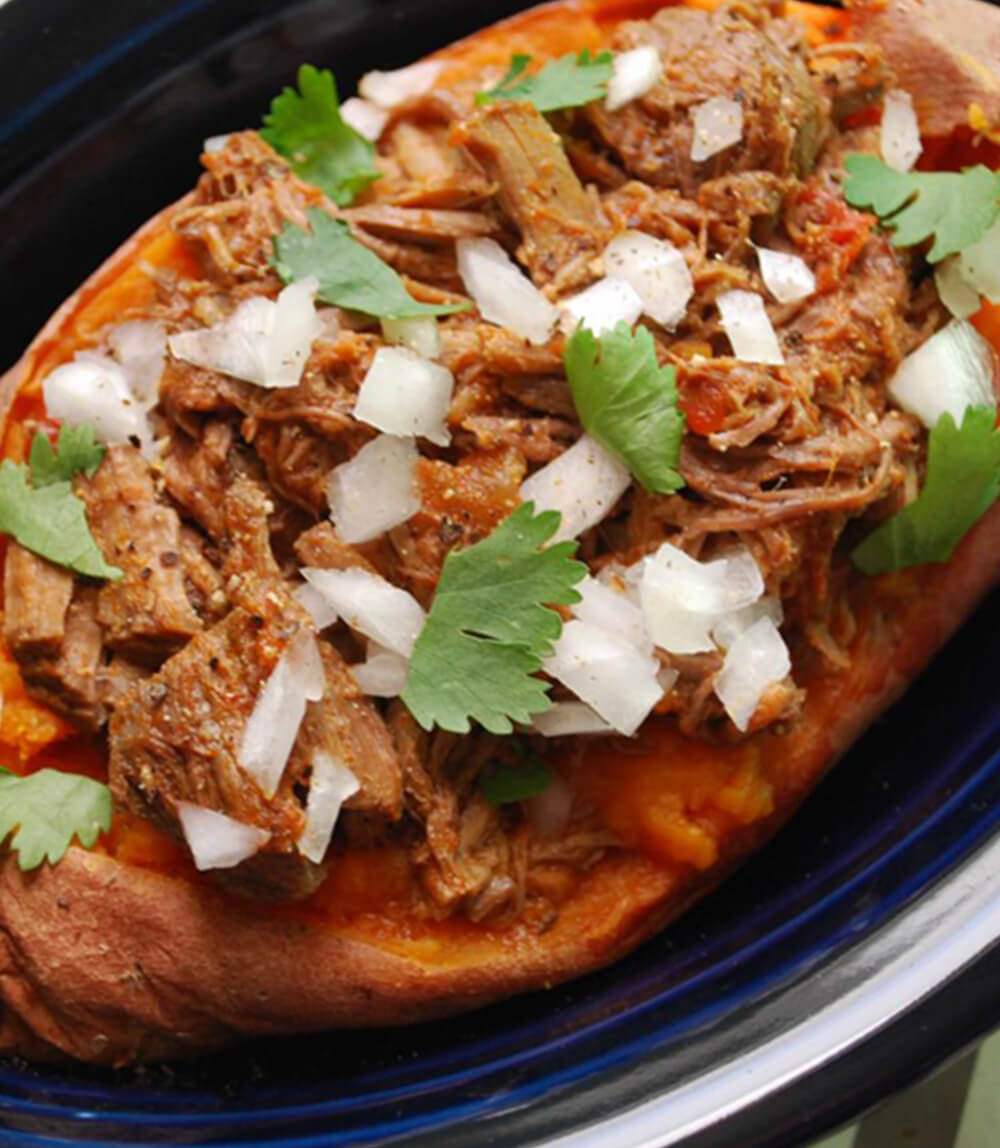 Barbacoa Stuffed Sweet Potato
Barbacoa, a family tradition. Made with 100% Choice Beef, this  Mexican-style beef pot roast is simmered in a hearty tomato and chili sauce giving it that traditional Mexican flavor the whole family can enjoy. Goes perfect with our Arroz and Frijoles Refritos, or add it to  burritos, tacos, enchiladas and salads. Top it with onions and cilantro when you're looking for a more traditional taste.
INGREDIENTS
1 lb.Del Real Foods® Barbacoa (shredded)
8 (small) Sweet potatoes
2 tbsp. chopped onion, or to taste
2 oz. Fresh cilantro or as preferred
Salt and Pepper to Taste
Instructions
Stab sweet potato with fork or sharp knife. Microwave sweet potato for 8 minutes, or until tender. Heat Del Real Foods® Barbacoa according to
package directions. Fluff sweet potato with fork. Top with Barbacoa,  chopped onions and cilantro to taste. Add Salt and Pepper as desired.
DOWNLOAD PDF