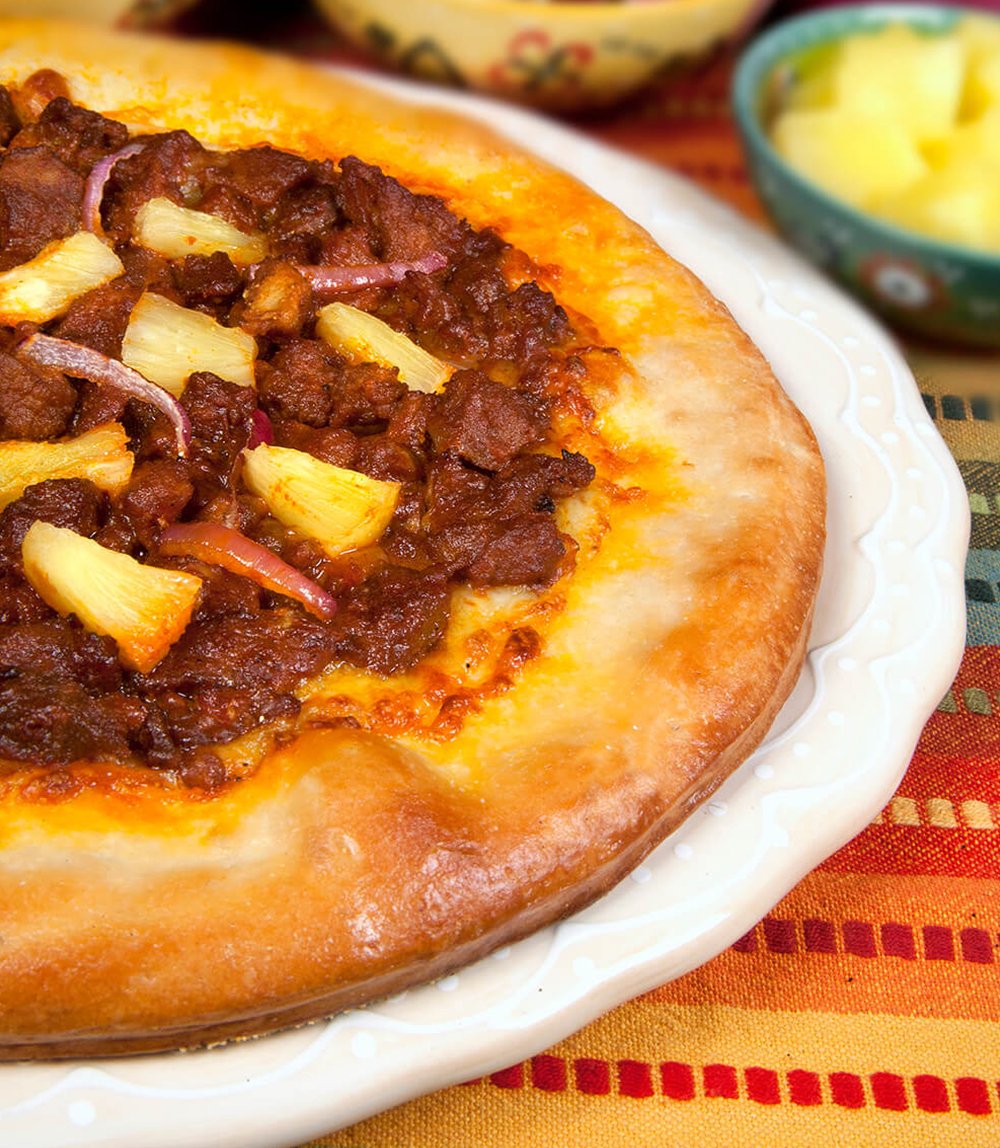 Al Pastor (Pizza with Pineapple)
Al Pastor is one of Mexico's most traditional dishes, especially in the states of Jalisco and Nayarit. Our tender pork is marinated with fresh
chili peppers, red peppers and a traditional blend of spices to create that authentic street taco flavor. This convenient dish is often served in tacos
topped with diced pineapple.
INGREDIENTS
2 Pre-made 10" pizza crusts
2 oz. Cooking Oil
1 lb. Mozzarella Cheese, shredded
8 oz. Del Real Foods® Al Pastor
¼ Red Onion, sliced
Small Pineapple, cut into chunks
2 oz. Cilantro, chopped
Instructions
Brush oil on top of pizza dough.
Evenly spread the shredded mozzarella cheeseon top of dough.
Top the cheese with Del Real Foods® Al Pastor.
Distribute the chunks of pineapple on top of the Del Real Foods® Al Pastor.
Add slices of red onion to pizza.
Bake each pizza for 8 minutes at 400°F. Garnish with cilantro.
DOWNLOAD PDF