SCRATCH-MADE MEXICAN
FOR THE MASSES
Based in California and rooted in Mexico, we're honored to make our traditional family recipes available to restaurants, grocery stores, schools, and hospitals. In fact, food service is where we got our start. After opening our first grocery store in 1981, word of mouth grew and we began delivering our famous homemade sopes, salsas, and slow-cooked meats to organizations all over the region.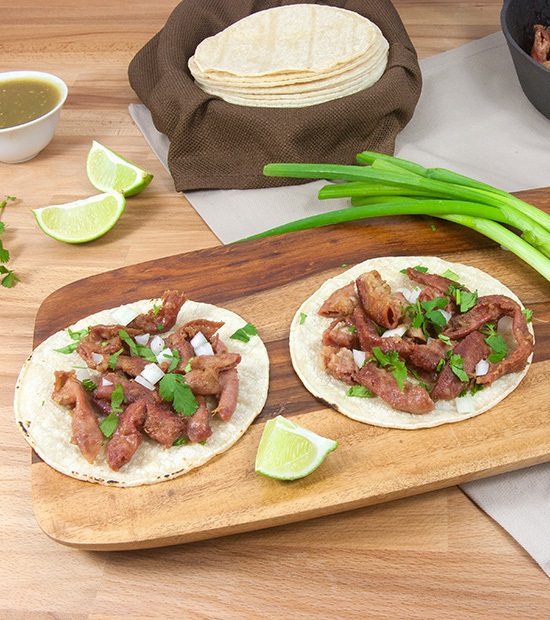 Tripas
Cooked Beef Intestines
Tripas, one of Mexico's traditional dishes and with Del Real Foods you can have the authentic Mexican taste at your fingertips. Tripas are best when fried on a flat grill until golden and crispy. You can serve them with tacos and dressed with condiments such as cilantro, chopped onions and salsa. Your customers will love them.
Standard Operating Procedures
DOWNLOAD
Nutritional Information and Specifics
DOWNLOAD