SCRATCH-MADE MEXICAN
FOR THE MASSES
Based in California and rooted in Mexico, we're honored to make our traditional family recipes available to restaurants, grocery stores, schools, and hospitals. In fact, food service is where we got our start. After opening our first grocery store in 1981, word of mouth grew and we began delivering our famous homemade sopes, salsas, and slow-cooked meats to organizations all over the region.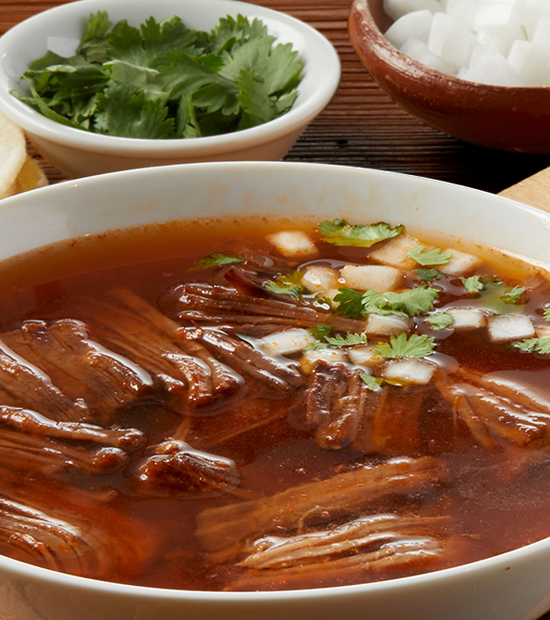 Birria
Del Real Foods' Birria is made using a traditional family recipe from Jalisco, Mexico, resulting in a rich, authentic flavor. Our Birria is slowly cooked in a rich and flavorful broth made with fresh tomatoes, chili peppers, red peppers, and a traditional blend of Mexican spices. Ideal to make birria tacos with melted cheese and a small side of consome for dipping.
Standard Operating Procedures
DOWNLOAD
Nutritional Information and Specifics
DOWNLOAD