SCRATCH-MADE MEXICAN
FOR THE MASSES
Based in California and rooted in Mexico, we're honored to make our traditional family recipes available to restaurants, grocery stores, schools, and hospitals. In fact, food service is where we got our start. After opening our first grocery store in 1981, word of mouth grew and we began delivering our famous homemade sopes, salsas, and slow-cooked meats to organizations all over the region.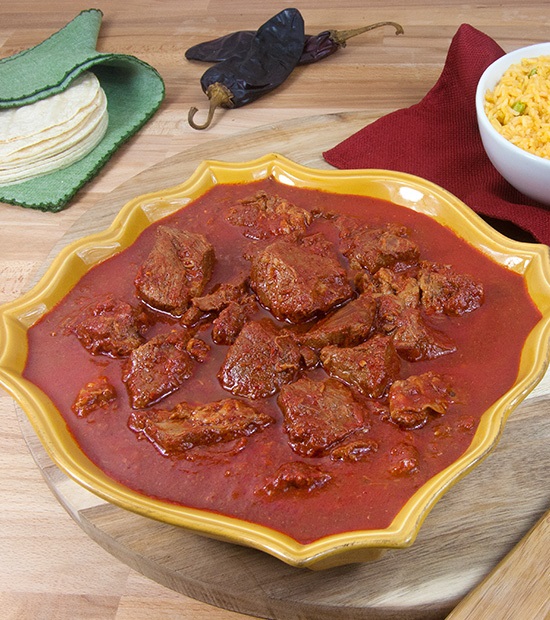 Chile Colorado
Beef in Red Chile Sauce
The delicious flavor and texture of our fried beef takes on a new level of enjoyment in this authentic Mexican dish. We simmer the meat with roasted peppers in a tomato-based sauce that is prepared using fresh ingredients. If your customers are drawn to filling entrées with a kick of spice, our authentic Chile Colorado is a perfect choice for your menu. Passed down through generations, this recipe is perfect as an entrée or as a complement to an unlimited range of dishes.
Standard Operating Procedures
DOWNLOAD
Nutritional Information and Specifics
DOWNLOAD